The Clarice Ivey Massey Scholarship provides financial aid for medical or paramedical education. Funding for the Clarice Ivey Massey Scholarship is a $50,000 perpetual endowment.
The $1,000.00 scholarship is awarded annually in honor of Mrs. Clarice Ivey Massey. Mrs. Massey taught Biology at Valdosta High School for many years and left an endowment to be administered by the Auxiliary and given to deserving students entering the noble profession of health care.
The deadline to complete and submit the application is March 31, 2023.
Eligibility Checklist and Scholarship Agreement

Eligible Applicants Must:

Be accepted into a Georgia College studying a medical-related program. This does not include pre-med or pre-nursing.
Have a Grade Point Average of 3.0 or higher.

As part of your application, email the following to Volunteer.Services@sgmc.org:

At least three (3) letters of reference from responsible people, (one of whom should be an educator) who can attest to the knowledge of your background, interest in medical or paramedical field, and your need for financial aid to continue your education.
A narrative profile of yourself telling your reasons for wanting to further your education in the medical or paramedical field. Highlight qualifications you feel you have to pursue your education in this field and your reasons for needing help in financing this schooling.
An OFFICIAL college transcript and available aptitude and achievement test.
OFFICIAL proof of acceptance (if not currently enrolled) from the educational institution you will attend.

Notes:

The awarded recipient will be expected to attend the Auxiliary Annual Awards Luncheon for official acknowledgment of the award and recognition.
Any money allocated to help a student with his/her education will be paid directly to the educational facility. Scholarship funding is to defray the cost of all or part of tuition, books, and fees.
In the event a student ceases the course of study in the related medical field, scholarship funding will no longer apply.
The recipient of any aid will be responsible for reporting to the Auxiliary at regular intervals to update their progress. This should be done by showing grades at the end of reporting periods.

Completed application form with letters of reference, personal profile, transcripts, official proof of acceptance, and the interviewer's letter of recommendation must be received no later than March 31, 2023.

Please be sure to email all letters of reference, a narrative profile of yourself, an OFFICIAL college transcript, available aptitude and achievement tests, and OFFICIAL proof of acceptance (if not currently enrolled) from the educational institution you will attend to: Volunteer.Services@sgmc.org
Click here to complete the application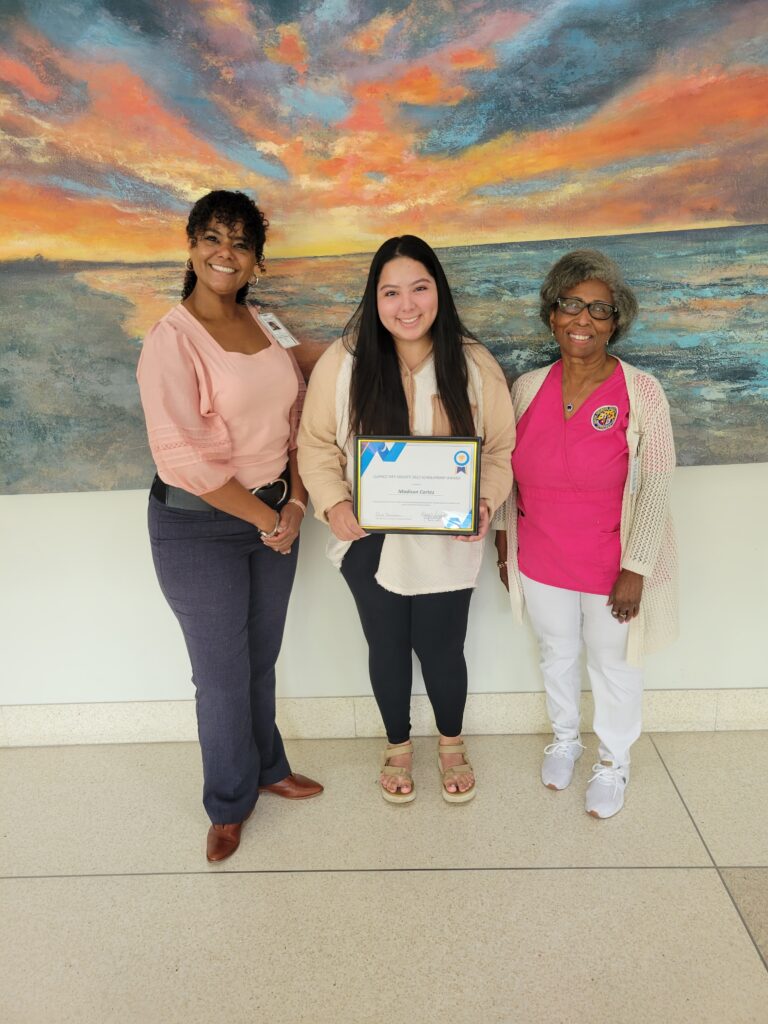 Congratulations to our SGMC Volunteer Auxiliary's 2023 Clarice Ivey-Massey Scholarship winner Madison Cortes! Madison is continuing her nursing education at Valdosta State University with the goal of becoming a Nurse Practitioner. She also works serving our community's families at the Valdosta YMCA.