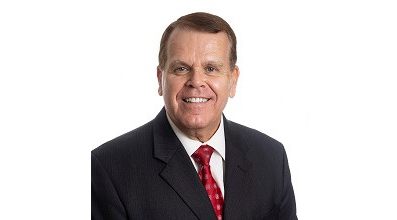 South Georgia Medical Center is pleased to announce that Mr. Joseph "Randy" Smith, RN, MS has accepted the position of Chief Nursing Officer (CNO) for the South Georgia Health System.
As SGMC's CNO, Smith is responsible for overseeing and coordinating the organization's nursing department and its daily operations. The chief nursing officer also works to align the nursing staff with the mission, vision and values of the organization. This includes organizing, directing and coordinating healthcare services in compliance with government regulations and policies set forth by the board of trustees.
Smith is no stranger to Valdosta having worked previously for SGMC as Administrative Director of Emergency Services from 2007 to 2009. He received a Bachelor of Science in Nursing from Valdosta State University and a Master's of Science in Nursing and Health Systems Management from The Ohio State University in Columbus, Ohio.
His career has included roles in acute care, as well as an independent consultant in emergency and critical care services. He served as the Associate Chief Nursing Officer and interim CNO at Northeast Georgia Health System in Gainesville for a total of 3 years.
Smith most recently served as Assistant Chief Nursing Officer at Tift Regional Health System in Tifton, Georgia.
He said, "I am humbled and honored to be part of the South Georgia Health System. I am excited to serve the patients, families and staff of Valdosta and the region."
Retired from the US Air Force, Smith and his wife, Cheryl, have a grown son, Aaron and daughter, Kristin. His first day on campus will be Monday, October 21.