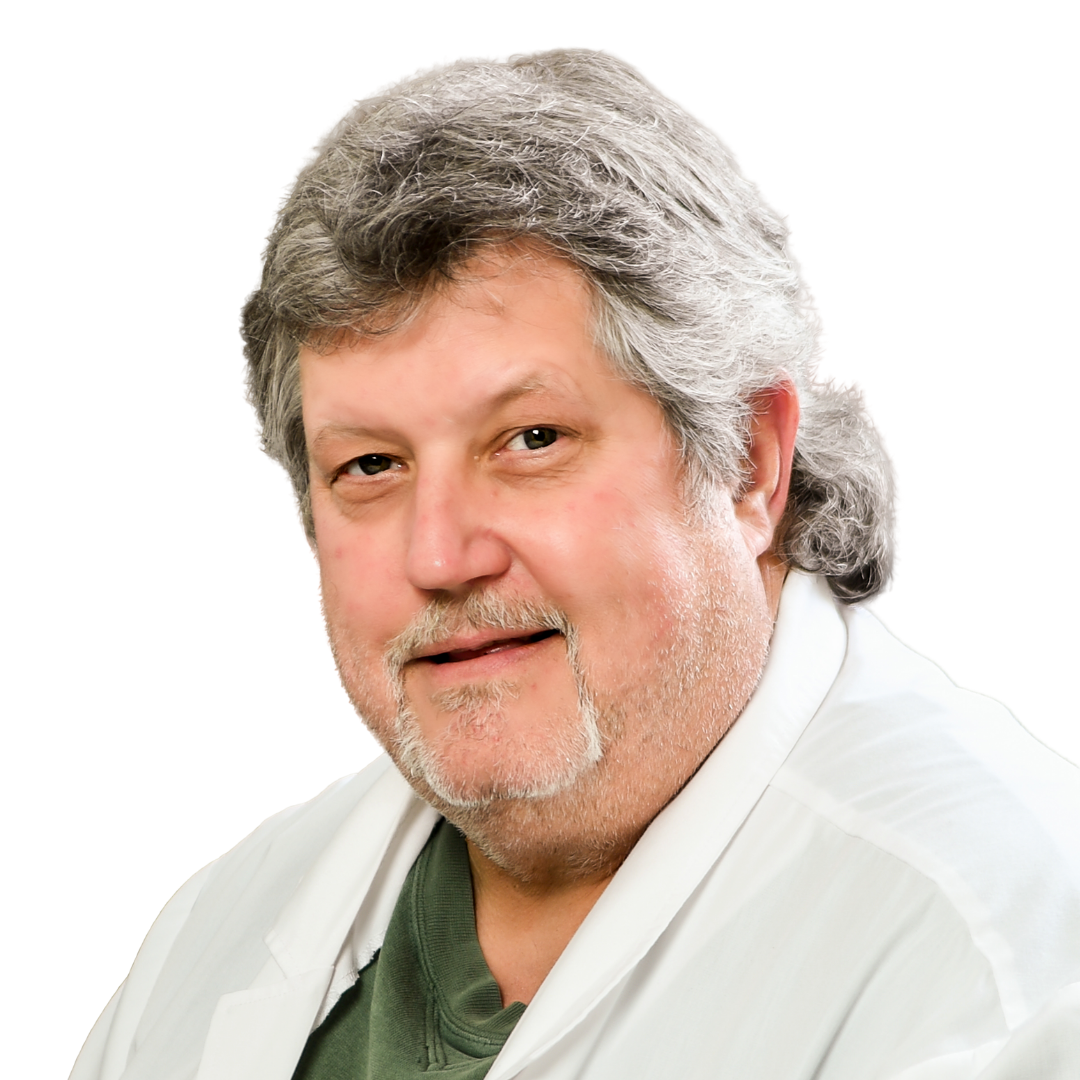 Randall Brown, MD
Cardiac Services, Cardiothoracic Surgery, Thoracic Surgery,
2409 N. Patterson Street
Valdosta, GA 31602
(229) 259-4369
Expertise
Education
Medical School: Mercer University
Residency: Medical Center of Central Georgia, Carolinas Medical Center
Dr. Brown graduated from Mercer University School of Medicine and completed general surgery training at the Medical Center of Central Georgia. He completed a fellowship in cardiovascular and thoracic surgery at the Carolinas Heart Institute at Charlotte Medical Center in 1994. He has extensive experience in cardiac surgery, specializing in valve and structural heart surgeries. Dr. Brown followed his grandfather into the medical profession. Even though he is a heart surgeon rather than a rural family doctor, Dr. Brown maintains his credentials at Emanuel County Hospital in Swainsboro so he can continue to care for the "home folks".
Raves
"Dr Brown is amazing! He saved my husbands life!!! Thanks is not enough praise!!!"
-Gwen H.
"Dr Brown is truly one of the most amazing doctors that I know! The entire Cardiovascular Surgical staff is awesome!!! Thank you for all that you are doing , and have done, for our community."
– Kim V.

"So very thankful for Dr. Brown! He is the reason I still have my husband, Mike Bass, and my brother, Larry Yarbrough, here with us! Wonderful surgeon!!"
– Karen B.
"Dr Brown is the best ever! Saved my husband's life as well as several friends!"
– Teresa D.

"Dr. Brown saved my life a couple years ago. My family and I are eternally grateful that we are blessed to have you here in our area… Truly a genius with a big heart!"
– Mary C.
"Thank you, Dr. Brown, for making it possible for me to see my 60th birthday on Friday. I wouldn't have made it if not for the new aortic valve. That was 5 years ago. Blessings to you and your staff! You are all awesome!"
– Debbie M.