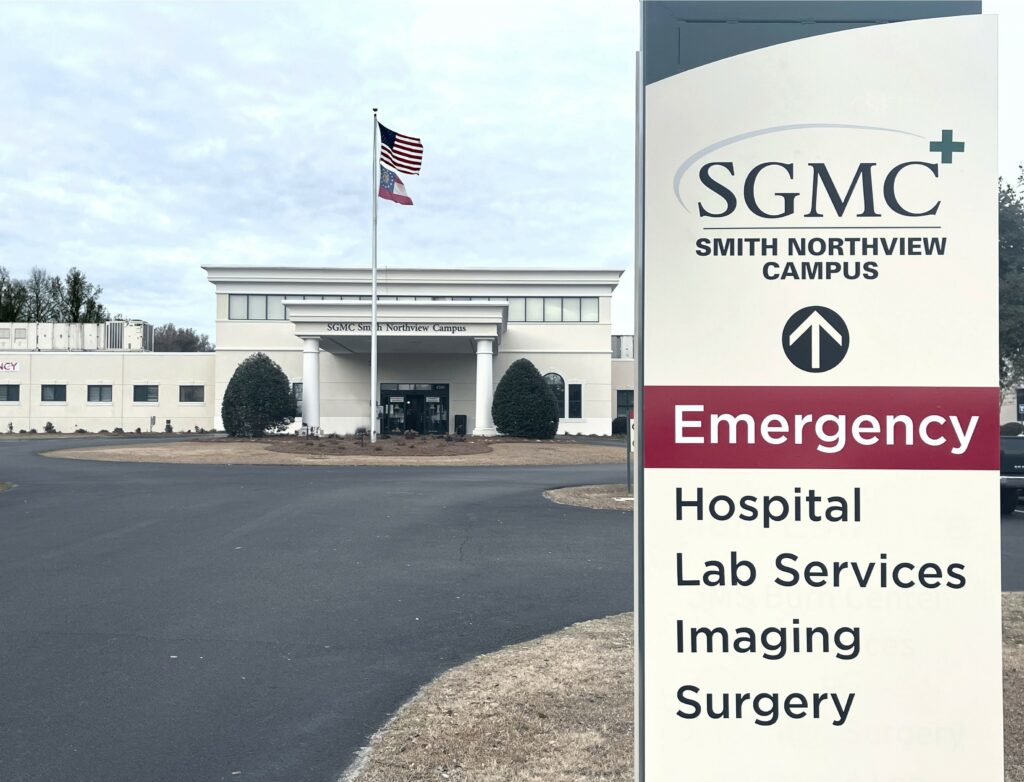 South Georgia Medical Center now offers emergency services at its Smith Northview hospital located at 4280 N. Valdosta Rd. The hospital features a 12-bed ER with 24/7 coverage from emergency medicine board-certified and residency-trained physicians.
According to SGMC Emergency Department Medical Director Dr. Clark Connell, this could not have come at a better time as hospitals across the state have seen a steady increase in patients. 
Dr. Connell shared that patients can expect a personal, but highly qualified, level of care.
"All of our ER physicians have advanced training specific to emergency care which gives patients access to the very best trained physicians and leads to better treatment of conditions."  
According to the American Academy of Emergency Medicine, studies show that board certification and residency training in emergency medicine led to demonstrated improvement in several areas of care, including treatment of acute myocardial infarction, airway management, chest pain, abdominal pain in females, head trauma, headache, and extremity lacerations. 
"The foresight of SGMC's leadership team and our elected officials to identify the need to expand access to healthcare in our area and their dedication to see the project through is commendable," said Connell. "It was no small feat, and our team looks forward to providing more choices for high-quality healthcare to those in our region." 
Dr. Connell's provider group sees emergency patients at both SGMC main and Smith Northview hospitals, which serve a 15-county area.
SGMC also has hospital campuses that include emergency services in Berrien and Lanier counties.
"The added benefit for patients utilizing the ER at any of SGMC's campuses is that you gain access to the health system as a whole, which includes access to accredited specialty services such as heart, vascular, stroke, and trauma care," he continued.
Those experiencing life-threatening symptoms, such as those of a heart attack or stroke, should call 9-1-1 immediately. Emergency medical services (EMS) can begin treatment upon arrival and are also trained to revive someone whose heart has stopped.
In addition to inpatient and emergency services, the Smith Northview Campus offers specialty services such as a walk-in lab, outpatient imaging, outpatient surgery, a diagnostic sleep center, a neurology clinic, and urgent care.
For more information visit sgmc.org.