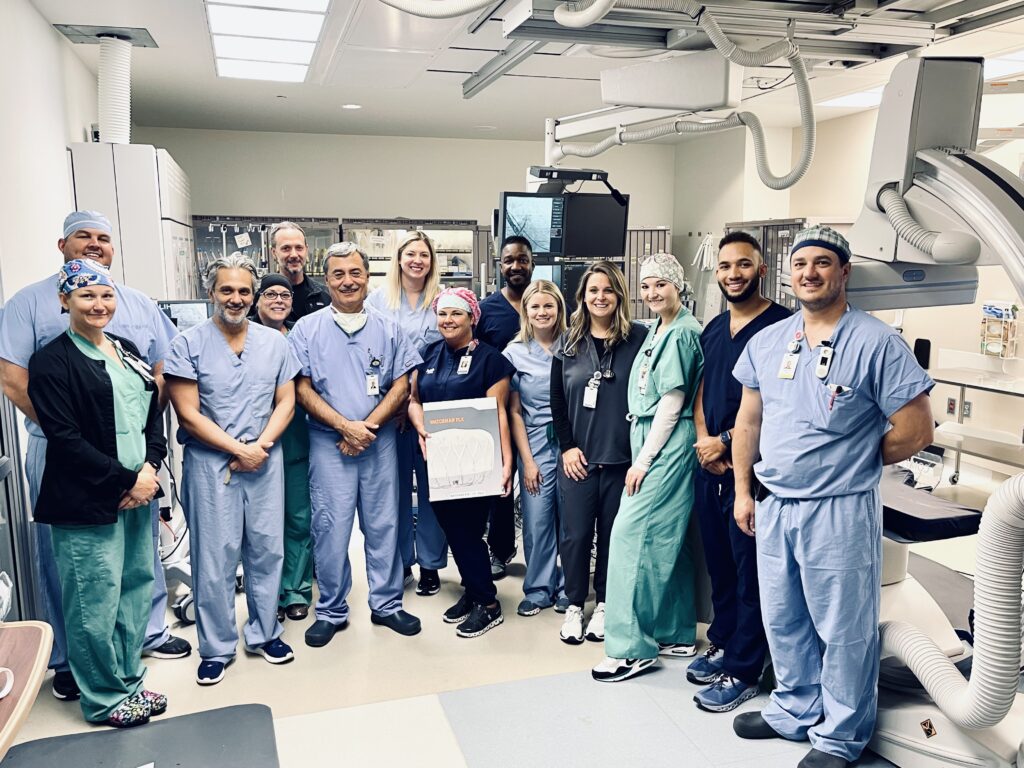 South Georgia Medical Center is now offering a procedure that could reduce the chance of stroke for patients with atrial fibrillation (AFib) not caused by heart valve issues. The cardiac electrophysiology team at SGMC recently implanted the WATCHMAN™ device in its first patients. The device has been shown to help patients with AFib who are unable to tolerate long-term blood thinners.  
According to Electrophysiologist Dr. Kamil Hanna, who was the first to perform the procedure at SGMC, patients with AFib have a five times greater risk of having a stroke. "South Georgia has a high population of residents who suffer from AFib, so being able to offer this advanced procedure minimizes the risk of stroke and helps keep our patients safe," he shared.
Patients with AFib are typically required to take blood thinners to prevent blood clots from being formed. Patients that are unable to take blood thinners due to the risk of bleeding and a history of falls may be eligible to receive the procedure and discontinue blood thinners. The procedure to implant the WATCHMAN™ device is performed in the cardiac electrophysiology lab at SGMC and the majority of patients are discharged the same day or the day after. SGMC is the only hospital in South Georgia that performs the procedure.
During the procedure, a catheter is inserted through the groin and is used to place the device in the left atrium appendage where clots most commonly develop. The device has a metal frame that is shaped like a parachute. It acts as a filter to prevent blood clots from leaving the heart and entering the bloodstream.
SGMC has the region's only cardiac electrophysiology program, open-heart program, and structural heart and valve center. These programs have received recognition from the American College of Cardiology and the American Heart Association. To learn more about SGMC's innovative heart and vascular programs, visit sgmc.org.