The Hospital Authority of Valdosta Lowndes County Georgia recognized Sylvia Uddyback and Don Luke as the South Georgia Medical Center Hospital Heroes for July.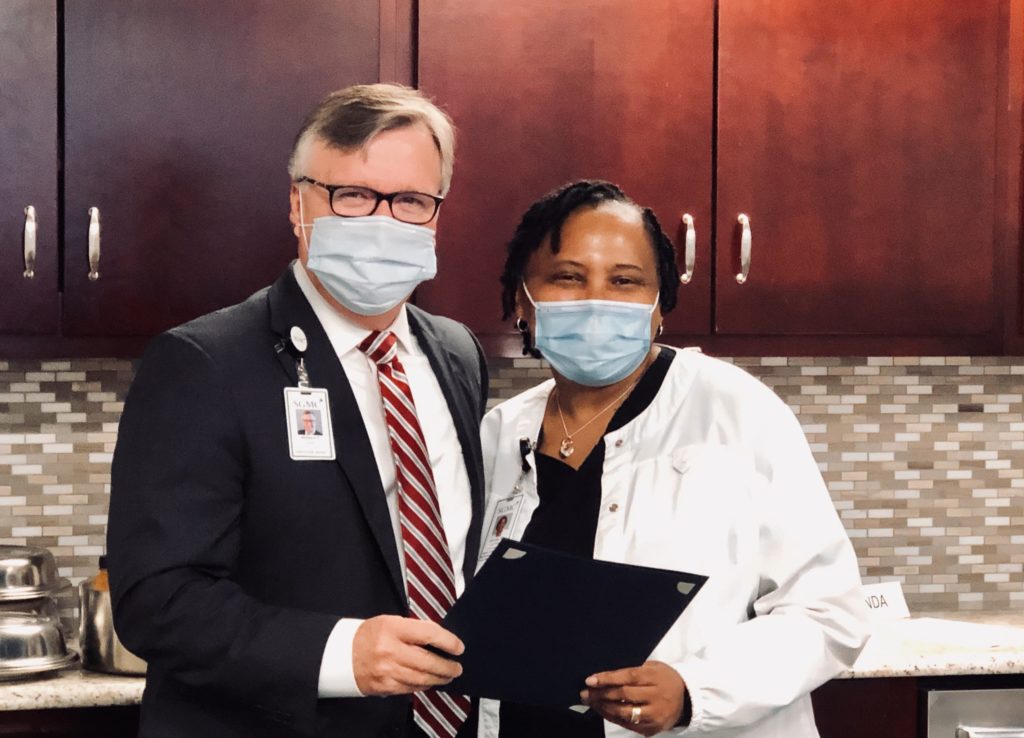 Mrs. Uddyback is a registered nurse who has been with SGMC for 39 years and serves as the Employee Health Coordinator. In this position, she leads many programs that promote health and wellness for SGMC employees and providers. With the onset of COVID-19, Mrs. Uddyback plays a vital role in ensuring our staff of more than 3,000 employees and providers receive educational materials and support.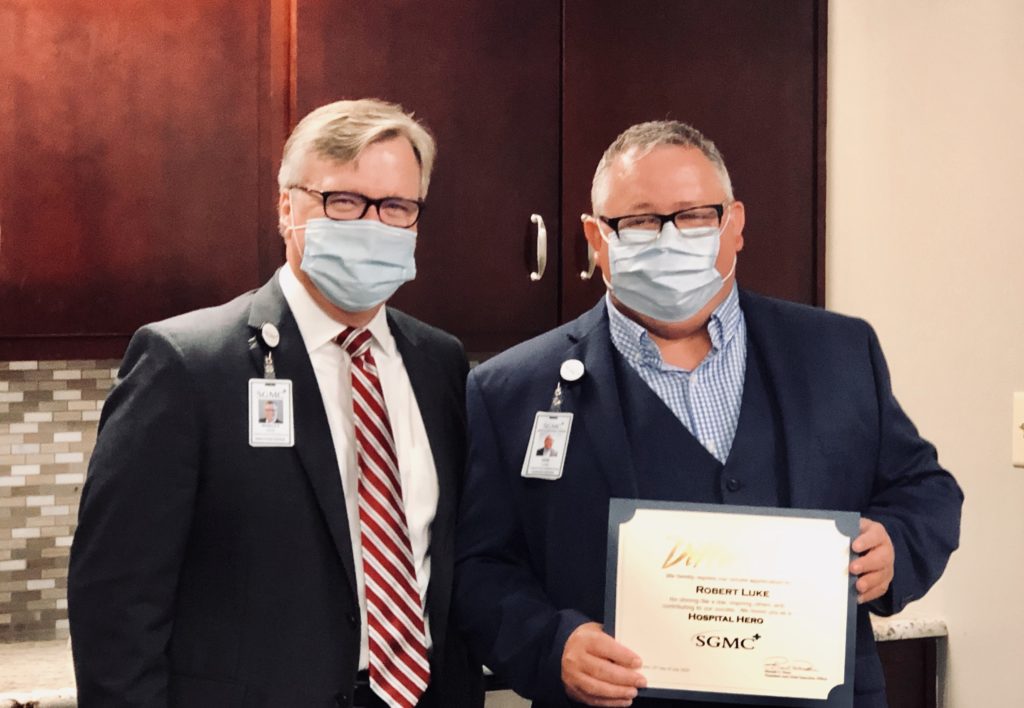 Mr. Luke is the Director of Operations at the Smith Northview Campus and has been with SGMC for 33 years. He was recognized for his leadership in operationalizing the COVID-19 drive-through screening and testing station at the Smith Northview Campus in March, which provided immediate access to COVID-19 testing to members of our communities. To date, the station has screened over 10,000 and tested more than 7,000. He also facilitated the opening of inpatient beds at the Smith Northview Campus, which provided the system additional bed capacity.
Additionally, the Hospital Authority recognized and thanked the 64 staff members who have volunteered to serve at the screening station over the past 5 months.
Both honorees thanked the board and hospital leadership. For more information about SGMC, visit sgmc.org.