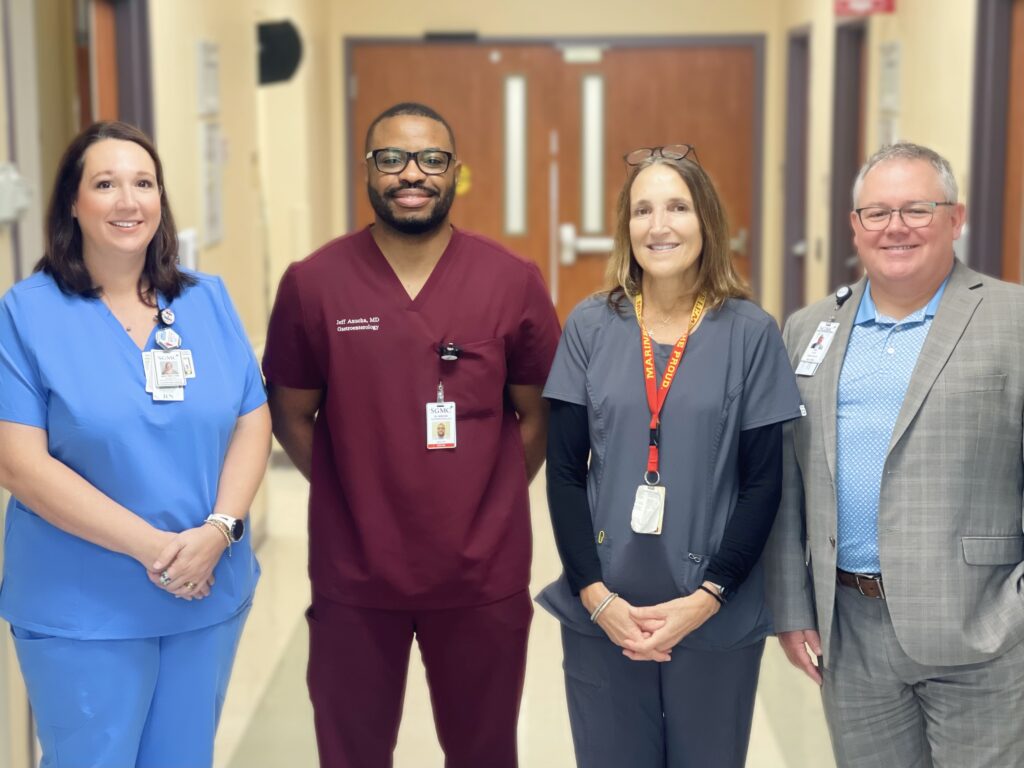 South Georgia Medical Center is thrilled to announce the expansion of its gastrointestinal (GI) services at its Smith Northview Campus. This included a renovation to the GI Center which increases the facilities' capacity to allow for a greater number of procedures.
SGMC's GI Center expansion represents a significant milestone in the health system's ongoing mission to enhance access to quality healthcare services in our area. The center is led by Maria Castellano, MD, an expert in the field of gastroenterology serving patients throughout the region for more than 30 years.
SGMC recently welcomed two gastroenterologists Jeff Anucha, MD, and Amrendra Mandal, MD, who will also perform procedures at the GI Center.
Dr. Castellano says, "Our team of gastroenterologists, nurses, and support staff are dedicated to delivering unparalleled expertise and support to our patients, ensuring they receive the best possible care for their gastrointestinal health." 
Services include outpatient endoscopy procedures and comprehensive diagnostics.
The U.S. Preventive Services Task Force recommends that adults aged 45 to 75 be screened for colorectal cancer. People at an increased risk of getting colorectal cancer should talk to their doctor about when to begin screening, which test is right for them, and how often to get tested. 
In addition to gastroenterology services, the Smith Northview Campus offers inpatient and emergency services as well as a walk-in lab, outpatient imaging, outpatient surgery, a diagnostic sleep center, neurology clinic, and urgent care.
For more information, visit sgmc.org.