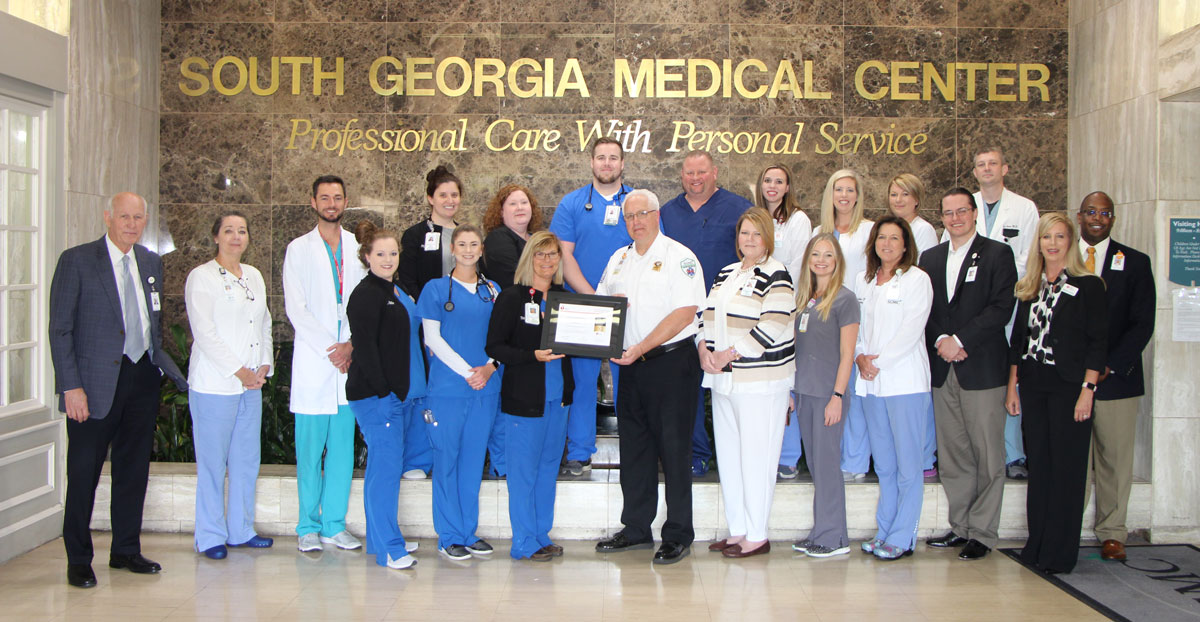 South Georgia Medical Center (SGMC) received two Get With The Guidelines®-Resuscitation Awards. Recognition is earned by implementing specific quality improvement measures outlined by the American Heart Association (AHA). Measures are specific to the treatment patients who suffer cardiac arrests in the hospital.
To qualify for the awards, hospitals must comply with quality measures set by the AHA for two or more consecutive years. SGMC has received the gold award for adult patients consecutively for the past five years. This is the first silver award for resuscitating children.
Get With The Guidelines
More than 200,000 adults and children have an in-hospital cardiac arrest each year, according to the AHA. The Get With The Guidelines-Resuscitation awards were developed with the goal to save lives of those who experience in-hospital cardiac arrests. This is done through consistently following the most up-to-date research-based treatment guidelines. Guidelines include following protocols for patient safety, medical emergency team response, effective and timely resuscitation (CPR) and post-resuscitation care.
"The team of clinical professionals at SGMC is committed to helping our patients have the best possible outcomes. The high standards set by the American Heart Association's Get With The Guidelines Resuscitation program measurably save lives by boosting prevention, treatment and recovery."

-Brian Dawson, MD, Chief Medical Officer
This program builds on the work of the AHA's National Registry of Cardiopulmonary Resuscitation originally launched in 1999. In-hospital cardiac arrest data was collected from more than 500 hospitals. Data from the registry and the quality program give participating hospitals feedback on their practice and outcomes. In addition, the data helps improve research-based guidelines for in-hospital resuscitation.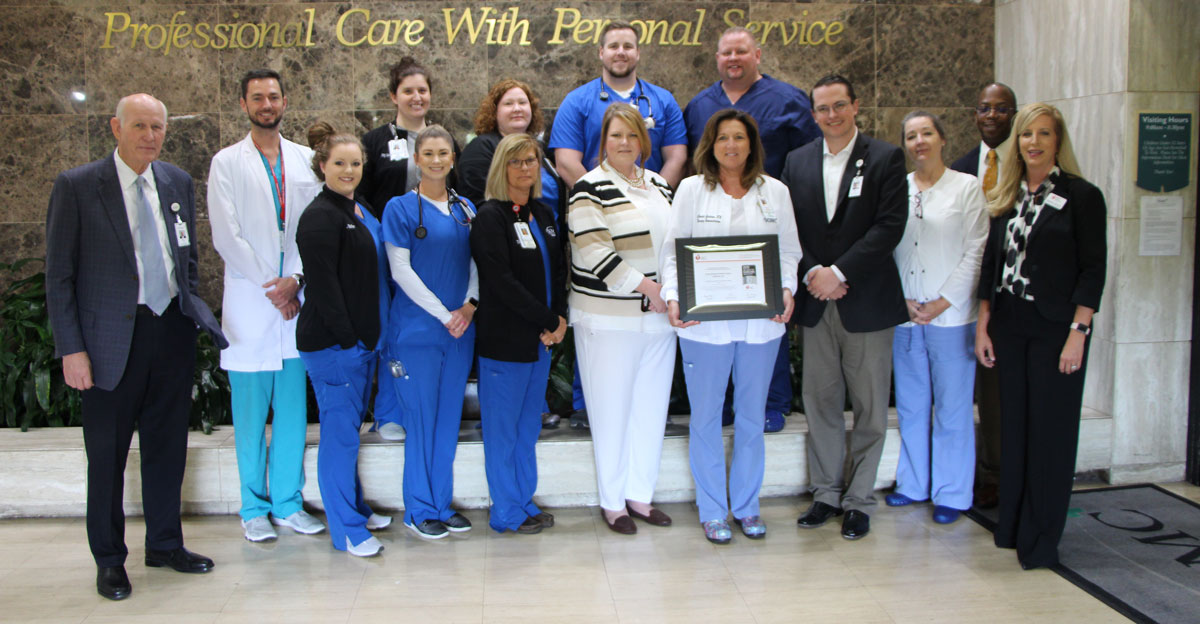 About SGMC:
South Georgia Medical Center is a 3-hospital health system whose main campus is located in Valdosta, Georgia. SGMC, its campuses and affiliates serve a 9-county area in South Central Georgia and North Florida. The main hospital provides acute medical care and specialty services. Serves include robotic-assisted surgeries, general surgeries, comprehensive cancer care, cardiothoracic surgery, endovascular surgeries, women and children's services, imaging services, neurology, spine surgery, orthopedics and emergency services. For more information including a list of support services, visit our website, www.sgmc.org
About Get With The Guidelines
Get With The Guidelines® is the American Heart Association/American Stroke Association's hospital-based quality improvement program that provides hospitals with the latest research-based guidelines. Developed with the goal of saving lives and hastening recovery, Get With The Guidelines has touched the lives of more than 6 million patients since 2001. For more information, visit heart.org.