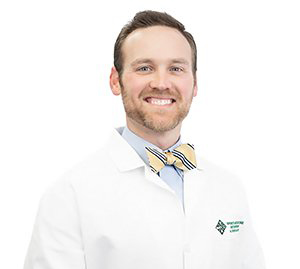 Travis Bailey, DO
Pain Management,
Valdosta Orthopedic Associates
3527 North Valdosta Road
Valdosta, GA 31602
(229) 247-2290
Expertise
Education
Medical School: Virginia Polytechnic Institute & State University
Internship: McLaren Hospital
Residency: McLaren Hospital
Fellowship: McLaren Hospital
Boards: American Board of Anesthesiology
Dr. Travis Bailey, a Valdosta native, is a board certified Anesthesiologist and fellowship trained Interventional Pain Physician. He specializes in treating an array of complex acute and chronic painful conditions, as well as, comprehensive palliative care for patients with cancer or intractable pain. He believes in improving his patient's quality of life and restoring their maximum function through cutting-edge, safe and effective Pain Management, while utilizing a holistic approach. His evidence based treatment modalities include an interdisciplinary approach of appropriate medical management, physical and emotional therapy, and a variety of minimally invasive procedures.
Conditions Treated: Headache, Low Back and Neck Pain, Spinal Stenosis, Degenerative Disk Disease, Cancer Pain, Shingles, Complex Regional Pain Syndrome, Abdominal & Pelvic Pain, Phantom Limb, Osteoporosis, Compression Fractures, Arthritis, Fibromyalgia, Sports, Motor Vehicle and Work Related Injuries.
Therapeutic Procedures: Head and Neck Nerve Blocks & Radiofrequency Ablation (RFA), Stellate Ganglion Block, Celiac and Hypogastric Plexus Blocks, Steroid Epidurals, Advanced Spinal Facet Joint RFA, SI Joint Injections & RFA, Percutaneous Lysis of Adhesions – RACZ Procedure, Joint Injections, Peripheral Nerve Blocks & RFA, BOTOX, Discography.
Advanced Interventional Procedures: Spinal Cord and Peripheral Nerve Stimulation, Intrathecal Drug Delivery, Vertebroplasy/Kyphoplasty, MILD.
We are dedicated to the comprehensive management of complex and disabling pain from a variety of medical, surgical, and traumatic conditions. We are committed to the comfort and well being of our patients by offering innovative, cost-effective, efficient, and compassionate care.
Our goal is to establish a strong professional bond based on honesty, mutual respect, and open communication in order to provide superior healthcare to all people suffering from chronic painful conditions.