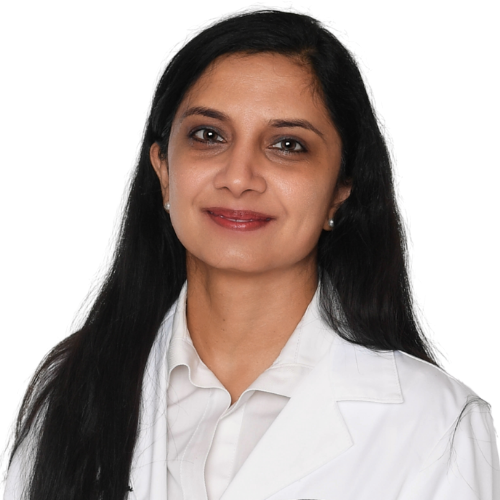 Swapna Narayana, MD
Hematology, Oncology,
2501 N. Patterson Street
Valdosta, Ga 31603
229-433-4638
Expertise
Education
Medical School: Osmania Medical College
Residency: Gundersen Medical Foundation
Fellowship: Gundersen Medical Foundation
Boards: American Board Certified in Internal Medicine
Dr. Narayana comes to Valdosta from La Crosse, Wisconsin, where she completed her fellowship in Hematology/Oncology and her internal medicine residency with the Gundersen Lutheran Health System.
Dr. Narayana received her medical degree from Osmania Medical College in Hyderabad, India. She is also American Board certified in Internal Medicine.
Specializing in adult hematology and oncology, Dr. Narayana has cared for many patients with cancers including breast, lung, colon, prostate, myeloma and lymphoma.
Dr. Narayana believes in education and empowerment when it comes to connecting with her patients.
"The best treatment outcomes are possible by understanding the goals of patients and communicating effectively with them. I do my best to help them understand the prognosis and the available treatment options. I strive towards excellent patient communication so treatment outcomes are optimized," explained Dr. Narayana.
Raves
"Working closely with Dr. Narayana, I have witnessed her compassion and care for her patients. She uses her family's experience with cancer to be empathetic to her patient's needs. She uses her medical expertise to formulate a personalized and expedient plan of treatment. She ensures that they receive the best possible care, advocating for them at every step of their journey. She celebrates their healing or holds space for them when delivering difficult news. She palliates their symptoms and listens to their concerns. I hear every day how her diligence and thorough explanations are immensely appreciated. She has been a welcome addition to the SGMC family. Dr. Narayana is an excellent physician but an even better person."
"She cares about her patients. She had a patient in the hospital with whom she took extra time to meet their needs."