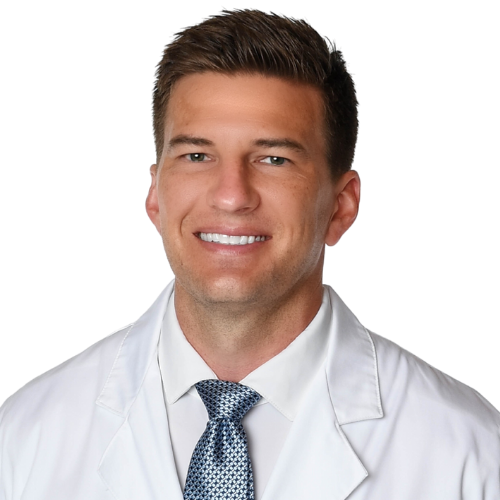 Luke Seibolt, MD
Cardiac Services,
2409 N. Patterson St.
Valdosta, Georgia 31602
(229) 433-8160
Expertise
Education
Medical School: Ross University School of Medicine
Residency: University of Arizona College of Medicine – Phoenix
Fellowship: University of Arizona College of Medicine – Phoenix; St. Vincent Hospital
Boards: American Board of Internal Medicine, Cardiovascular Disease; American Board of Internal Medicine; National Board of Echocardiography ASCeXAM; Certification Board of Cardiovascular Computed Tomography; Certification Board of Nuclear Cardiology
Dr. Seibolt says that his patients can expect to be treated like family. "I find it easiest to connect with patients when treating them as if I were treating my mom," says Dr. Seibolt.
Dr. Seibolt explained that his interest in the medical field started at an early age.
"I enjoyed math and science and as I progressed through undergrad, medicine was a natural fit. My father had heart problems during my medical school years which led me to pursue cardiology as a profession," said Dr. Seibolt.
Dr. Seibolt performs several cardiac services including heart catheterizations and valve replacements as well as non-invasive imaging modalities to include echocardiography and nuclear cardiology.
Raves
"Dr. Luke Seibolt is exceptional. He listens with care, is kind, and is willing to carefully review the problems of a 89-year-old senior. He has an excellent nurse and is willing to extend his expertise even beyond his Cardiology specialty. I feel very secure with this doctor." -Bill R
"Dr. Lucas Seibolt, M.D., cardiologist, is an attentive doctor. He has excellent communication skills. I trust him! I give him five stars! When I arrive for an appointment, I am not waiting for an hour or an hour and a half like I have experienced in some medical offices. Everyone at SGMC Cardiology is courteous and professional! I recommend them without reservation!" -Burton F.
"This is a wonderful caring doctor, had to have stints put in and he came by about 6 times while in recovery. So kind and thoughtful, may God be with him always, I'm blessed to have had him take care of me." – Louise S.
"Just saw him yesterday for the first time and really liked him! He took his time and answered all of our questions. He was very personable and I'm very happy he's my doctor!" – Brenda R.