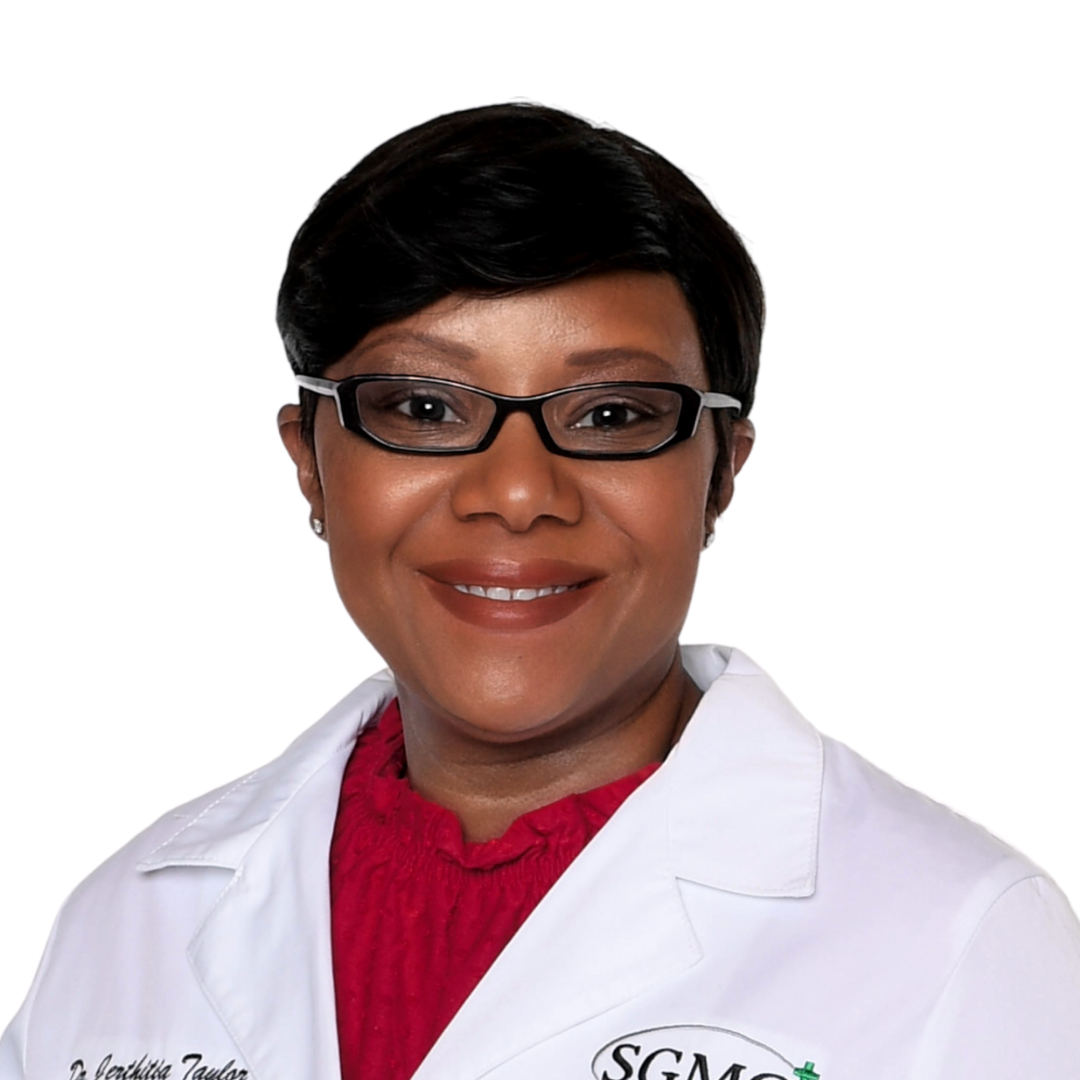 Jerthitia Taylor Grate, MD
daVinci Robotic Surgery, Obstetrics and Gynecology,
3312 N. Oak St. Ext.
Valdosta, GA 31605
229-433-8526
Expertise
Education
Medical School: Medical College of Georgia
Residency: University of Florida - Jacksonville
Boards: American Board of Obstetrics and Gynecology
Dr. Taylor provides clinical and surgical care to obstetric and gynecology patients. In addition to delivering babies, she performs laparoscopic, vaginal and abdominal hysterectomies, surgery for stress and urinary incontinence, surgery for vaginal prolapses, endometrial ablations (for heavy periods), laparoscopic tubal ligations (for sterilization), hysteroscopies (for abnormal bleeding), and treatments for ectopic pregnancies.
Dr. Taylor has been performing minimally invasive daVinci robotic hysterectomies since 2013.
Dr. Taylor has a special interest in high risk obstetrics and infertility.
Dr. Taylor enjoys spending time with family and friends, reading, fishing, cooking and watching movies.
Raves
"Dr. Taylor goes above and beyond for her patients; she is the true definition of a doctor. She takes time out to listen to her patients, she makes sure all your questions are answered before leaving the room. Dr. Taylor is amazing." – Chantel W.
"Dr Taylor was friendly, courteous and appeared to be very knowledgeable. I especially appreciated her telling me exactly what to expect during each step of each procedure. She took time with me and answered all my questions and seemed very caring. The staff all seemed very courteous and caring as well. So glad I chose her to be my gynecologist!" – Vera P.