Costs: When you have your prescriptions filled at SGMC's Medical Center Pharmacy, the plan is designed to pay at a higher rate, costing you less!
Location: The Medical Center Pharmacy is located on the main campus- the hallway in between the main lobby and cafeteria.
Hours of Operation: Monday-Friday, 9a-1p & 2p-6p
Closed on: SGMC-recognized holidays – Independence Day, Memorial Day, Labor Day, Thanksgiving Day, Black Friday, Christmas Day, and New Year's Day
Contact: Phone (229) 433-7150 / Fax (229) 433-7169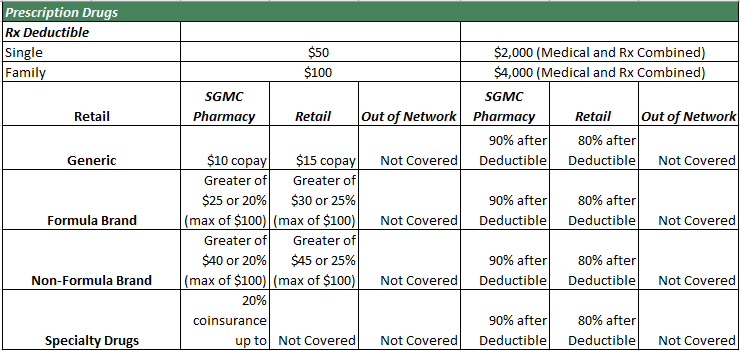 The Medical Center Pharmacy offers certain generic drugs for $4 for a 30-day supply and $10 for a 90-day supply.