Camp Lean on Me
October 21
@
8:15 am
–
October 22
@
12:30 pm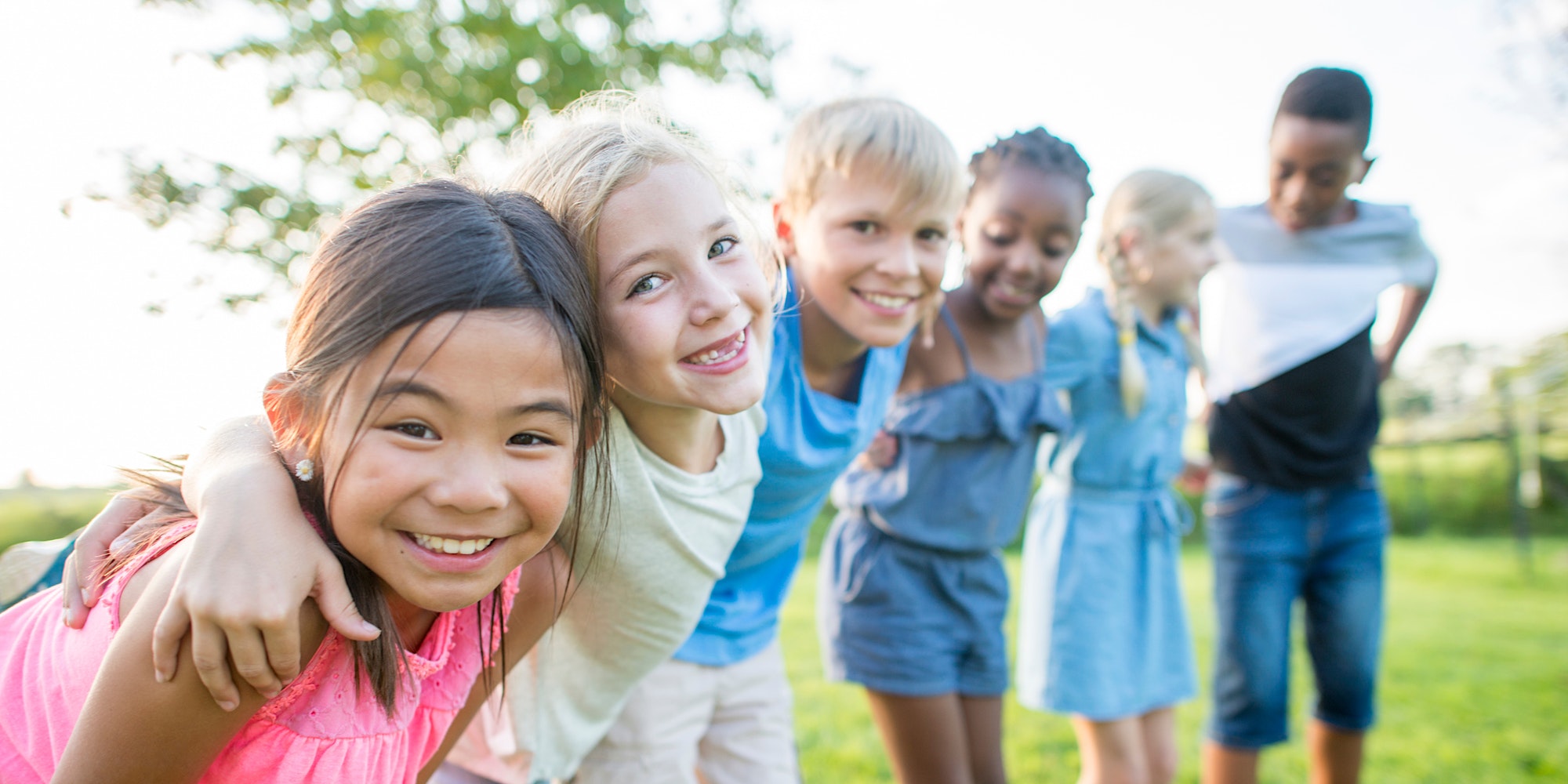 Camp Lean On Me is a grief support camp for children experiencing the loss of a loved one.
Excitement is building for the Hospice of South Georgia's annual children's grief camp, Camp Lean On Me. The camp will offer children time to work through their loss in a supportive setting. We invite you to refer any child from the ages of 6-17 years who has experienced a close personal loss through the death of a parent, grandparent, sibling, or close relationship. This camp experience is provided at no cost. Camp will be held at the 4-H Club Campground in Lake Park, Georgia over the weekend of October 21st and 22nd. (This is a 2-day camp, not overnight.)
•Day One: Saturday, October 21 – 8:15AM for registration; camp activities begin at 9:00AM and will conclude at 4:00 PM. Lunch will be provided.
Parents/guardians are highly encouraged to attend their own Saturday morning support/educational group session from 9:30AM until 11:30AM to learn about grief and loss in regard to children and adolescents (adults only please). Light refreshments provided.
•Day Two: Sunday, October 22 – Check in at 9AM; continue camp activities; Celebration of Life Service/closing ceremony for 2023 camp. Cookout for this year's campers and a reunion with previous year's campers.
For more information, contact Keisha Hilliard, LCSW at Hospice of South Georgia at keisha.hilliard@sgmc.org or 229-433-7036
Deadline for camp registration is October 6th, 2023.
If you have any children in your school, business, church, or practice who have experienced the loss of an important person through death, please submit their name(s) on the enclosed referral form. After we receive the form, our staff will contact each child's parent or guardian. Space is limited to the first 25 children referred and confirmed.
Thank you in advance for your interest and support!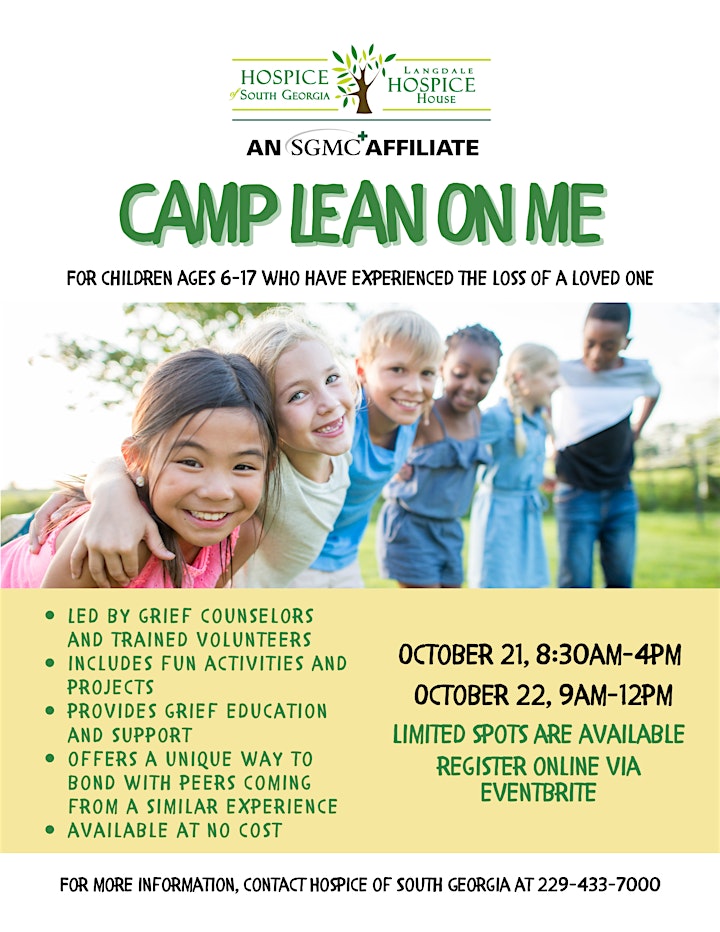 Related Events