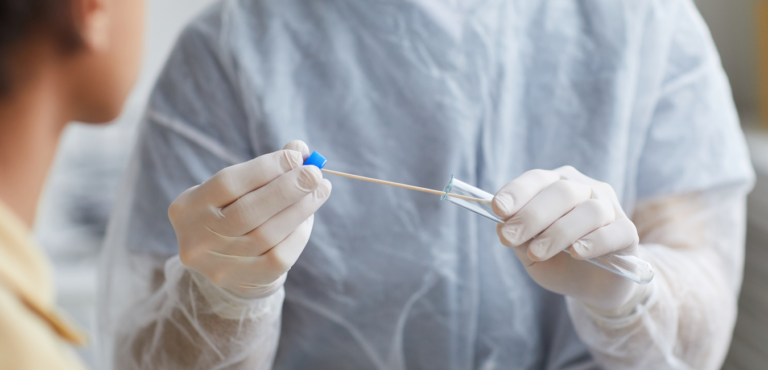 Due to the decrease in the demand for Covid-19 testing in the area and the availability of at-home tests, SGMC has ended operations for the drive-thru testing site.
If you have a physician-ordered test, you can be tested at one of our walk-in labs.
Physician Ordered COVID-19 Testing Open Monday-Friday, 7am – 5pm
SGMC Main Campus Professional Building, 2409 North Patterson Street, Valdosta, Georgia 31602
SGMC Smith Northview Campus, 4280 North Valdosta Road, Valdosta, Georgia 31602
To access your test results
Click here to login to your MyChart account, where you will see your test results uploaded similar to the image below. If you do not have access to MyChart, you will need to visit Medical Records at the SGMC Patient Financial Services building at 402 Woodrow Wilson Dr, Valdosta, GA 31602.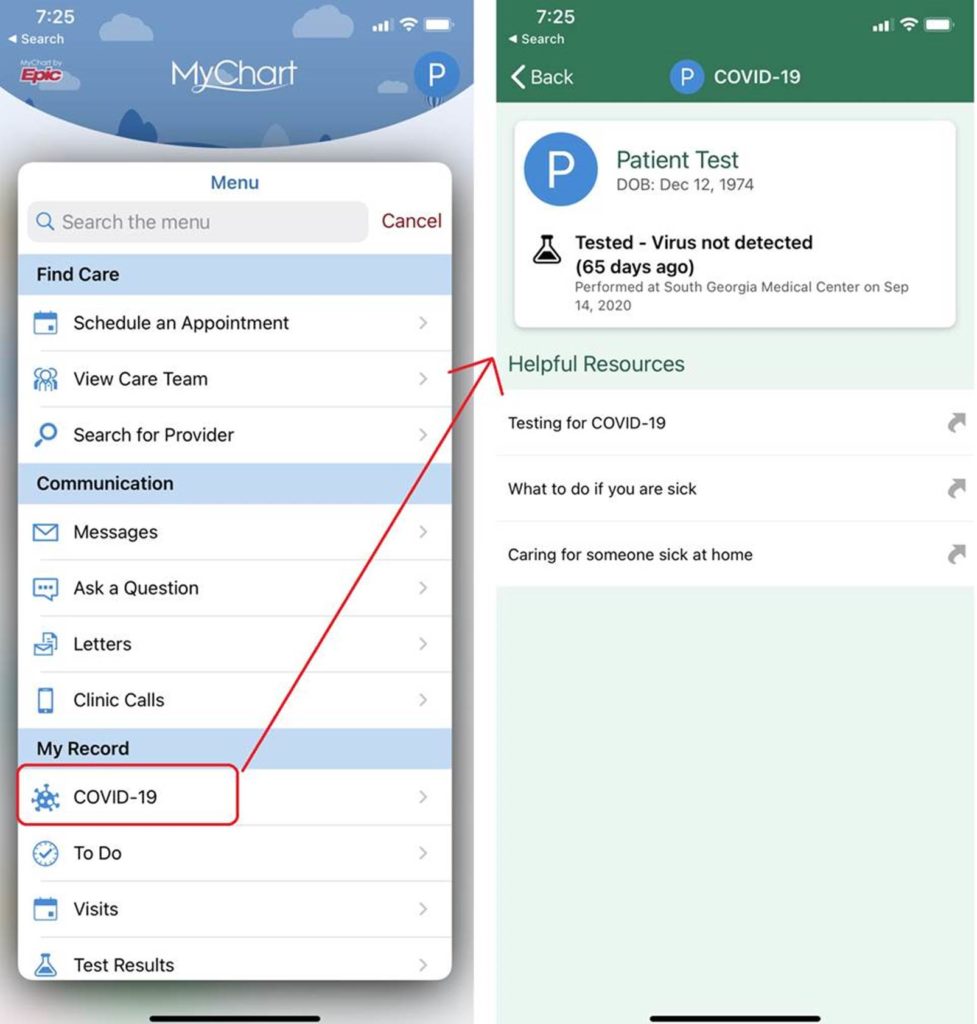 To learn how to share your COVID-19 Testing information click here.