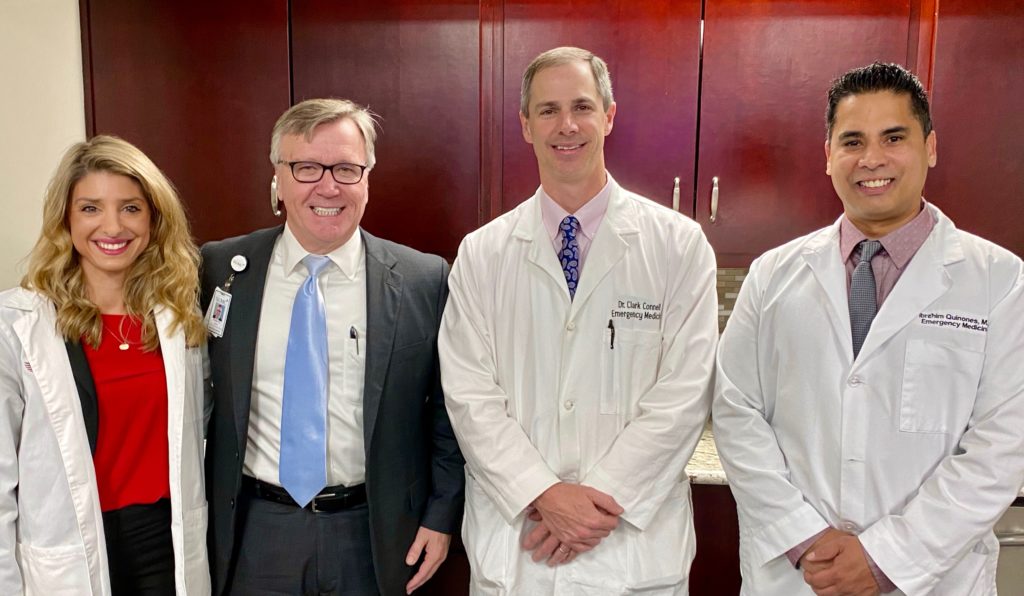 South Georgia Medical Center's Emergency Department (ED) welcomed new physician leadership, South Georgia Emergency Medicine Associates on Jan. 1, 2020.
SGMC Chief Executive Officer Ronald E. Dean says the new physicians have been recruited to improve the performance of the emergency room. "We are excited about these very talented emergency room doctors joining our team," said Dean. "One of our highest priorities is to efficiently and effectively care for all who present to our emergency room for treatment."
The group, led by Dr. Clark Connell, will bring nine new physicians to SGMC, while continuing to work with 16 ER doctors already serving the hospital.
Dr. Connell says he is excited to bring a higher focus to the emergency room patient. "Our priority is to treat each person who enters our facility as if he or she were our loved one," said Connell. "We are extremely patient-centered and we look forward to serving this community."
Dr. Connell completed medical school at the Medical College of Georgia in Augusta and his residency at the University of Florida Health Science Center in Jacksonville. He has worked in the Emergency Departments at Archbold Memorial Hospital and Satilla Regional Medical Center and resides in South Georgia.
For more information on physicians or services, visit sgmc.org.