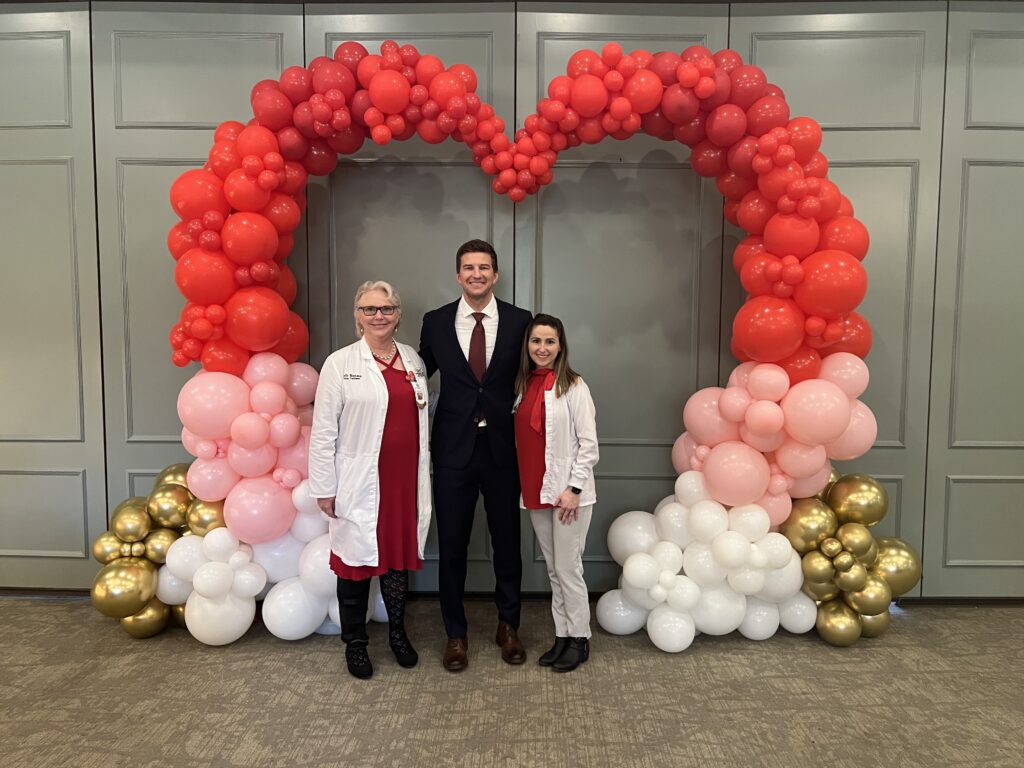 February is American Heart Month and South Georgia Medical Center encourages everyone to pay special attention to understanding, preventing, and treating cardiovascular disease which is the leading cause of death in Georgia.  
SGMC's cardiovascular team has seen significant growth, adding seven specialists in recent years.
These physicians include interventional cardiologists Dr. Daryoosh Derakhshan, Dr. Luke Seibolt, and Dr. Edward Distler, cardiologist Dr. Paul Murray, cardiac electrophysiologist Dr. Kamil Hanna, cardiothoracic surgeon Dr. James Shoptaw, and vascular surgeon Dr. David Hardy.
They joined established community interventional cardiologists Dr. Sid Staton and Dr. Doug Luke, invasive cardiologist Dr. Michael Anigbogu, and cardiothoracic surgeons Dr. Randall Brown and Dr. Joe Johnson. Together they make up the most experienced and comprehensive cardiovascular team in the area.
SGMC has the region's only open-heart program and recently added to its services to provide cardiac electrophysiology procedures and a structural heart program.
Cardiac electrophysiology offers cutting-edge treatments for arrhythmias and other potentially serious disorders affecting the heart's rhythm, while the structural heart program offers eligible patients minimally invasive options for valve replacement without the need for open heart surgery.
Both programs are a result of a focused approach by SGMC's physician leadership to better understand and offer advanced treatments for heart conditions.
"We are extremely proud of the caliber of physicians, surgeons, and specialists who are truly committed to this hospital and this community, their passion for providing the very best heart and vascular care available is unmatched," said Dr. Brian Dawson, SGMC Chief Medical Officer.
SGMC will host a "Listen to Your Heart" community education dinner on Tuesday, Feb. 28, at Valdosta State University's Magnolia Room. Attendees will be able to meet members of SGMC's cardiovascular team and learn more about signs and symptoms and new treatment options. Seating is limited and registration is required online at sgmc.org.
SGMC is among the nation's top-performing hospitals for the treatment of heart attack patients, receiving the 2022 American College of Cardiology's NCDR Chest Pain-MI Registry Gold Performance Achievement Award and has also received the American Heart Association Get With the Guidelines Resuscitation Gold Award for eight consecutive years.
For more information visit sgmc.org.