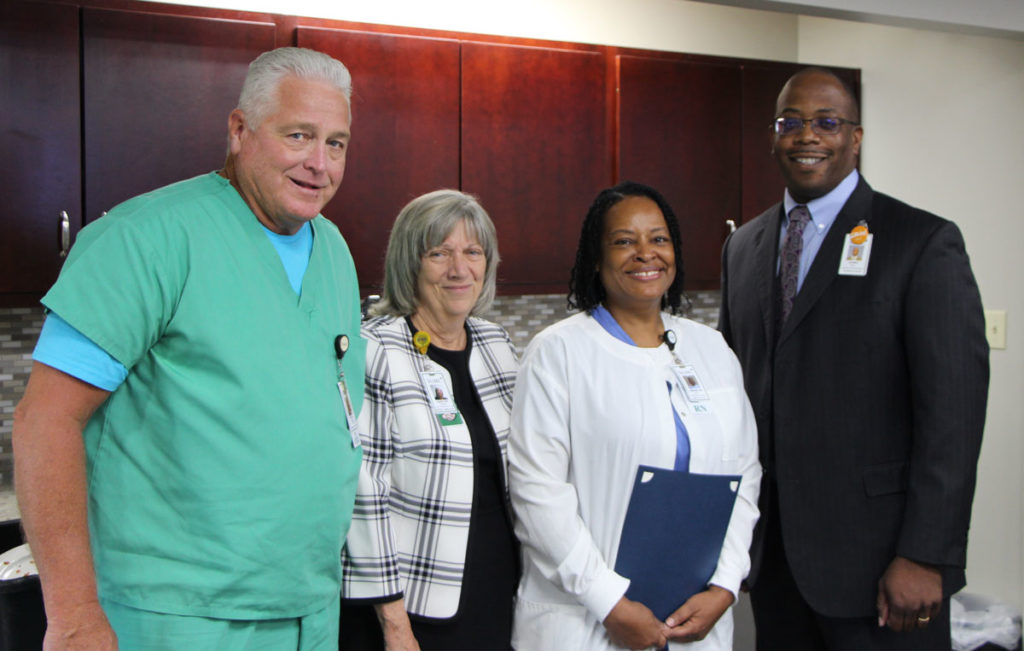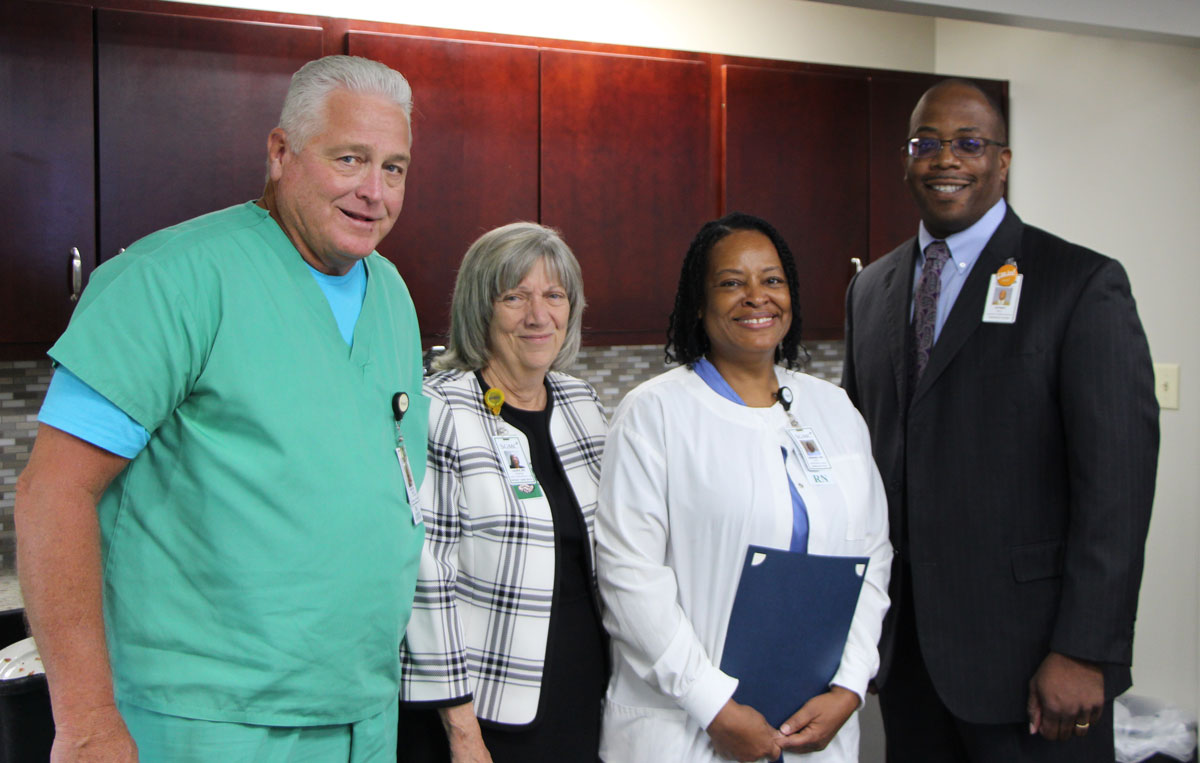 Lawanna Cole, Senior Staff Nurse, with SGMC, was named the July Hospital Hero by the Hospital Authority of Valdosta-Lowndes County, Ga.
Cole was recognized by a patient who said,
"I was blessed to have Lawanna as my primary nurse. I was very anxious and stressed, and she was comforting in so many ways. Not only did she show professional competency but also compassion and understanding towards my feelings. She's truly an exceptional nurse and individual."

Cole works in prep and recovery for SGMC's Cath Lab and has been with the organization for 11 years.
To nominate an SGMC employee for the Hospital Hero award, click here.