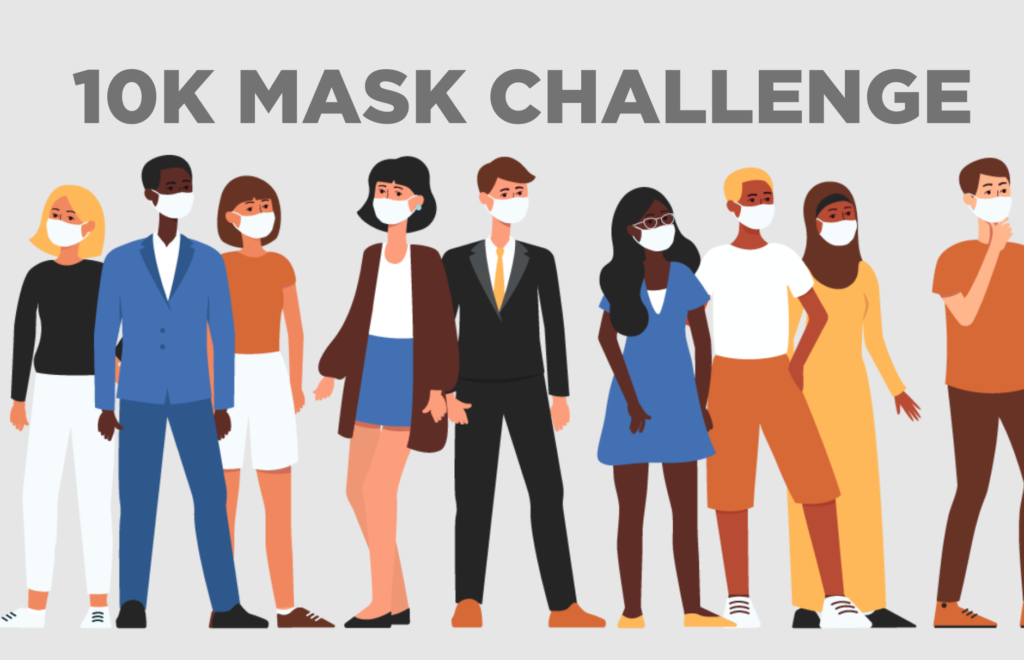 South Georgia Medical Center's "10K Mask Challenge" fundraising appeal, led by the SGMC Foundation, starts today. The appeal seeks to raise enough funds to purchase 10,000 reusable cloth masks and distribute them to community members in need.
According to SGMC Foundation Director Elizabeth Vickers, "With the real-time uptick of COVID-19 cases in Lowndes County and our state, it's more important than ever that we as the primary healthcare delivery system in our community do everything we can to help minimize the spread of this virus."
CDC recommends that people wear cloth face coverings in public settings and when around people who don't live in the same household, especially when other social distancing measures are difficult to maintain.
Vickers said, "We know that there are people in our community who will follow this recommendation of wearing a mask in public places, but simply don't have access to one. Through this initiative, individuals and businesses have the opportunity to participate in a huge effort and do their part as well as help others in our community do theirs."
Donations in all amounts will be accepted via the Foundation website sgmcfoundation.org/covid19 or by contacting the Foundation at 229-433-1071.
A small donation of $15 can purchase 6 masks, whereas a larger donation of $500 provides 200. Our mask challenge to this community is to be able to provide 10,000 masks.
To kick-off the campaign, SGMC's Care Share program donated $5,000 to the cause which translates to the purchase of 2,000 masks. The Care Share program is an employee giving program that supports an employee benevolence fund and gives back philanthropic gifts to local charities.
The mission of the SGMC Foundation is to engage donors in the philanthropic support of a healthier community by enhancing patient care experiences, increasing access to care, and offsetting the cost of capital expansion and technology upgrades. This is accomplished through private donations from individuals, civic groups, estate gifts and corporate partners.
For more information visit SGMCFoundation.org or call 229-433-1071.