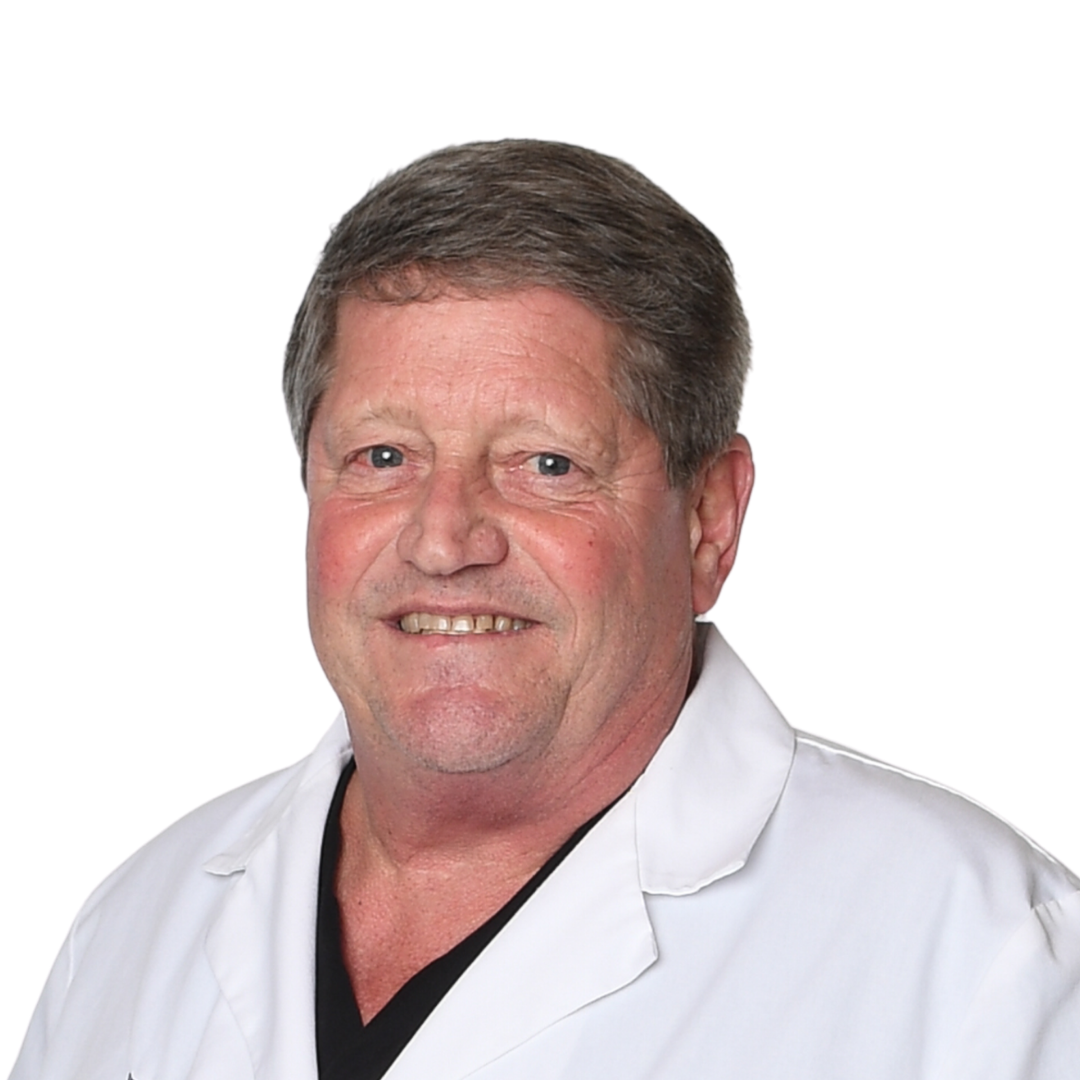 James Eutzler, DO
Occupational Health, Occupational Medicine,
Health Care South and Occupational and Industrial Medicine
520 Griffin Avenue
Valdosta, GA 31602
(229) 433-7300
Expertise
Education
Medical School: Chicago College of Osteopathic Medicine
Internship: Sun Coast Hospital
Boards: American Osteopathic Board of Emergency Medicine, Chicago College of Osteopathic Medicine
James Eutzler, DO, FACOEP, FACEP serves as the medical director at Health Care South, a primary care and walk-in clinic formerly served by the late Jerry G. Purvis, Sr., MD. Dr. Eutzler provides customer-focused care for chronic disease management and urgent care for unexpected minor accidents and illnesses.
Dr. Eutzler also leads the Occupation and Industrial Medicine Center, with over 10 years of experience in the field. He is Board Certified in Emergency Medicine and a Certified Medical Review Officer.
Raves
"I am Artie Pearson, the Asset Protection Manager for Rapid Deployment Center (RDC) 5085 in Lake Park, GA. I lead the safety program for almost 800 associates in a 656,000 square foot building. Over the last year, I have had the privilege of meeting and working with Dr. Eutzler and his team covering incidents in my building. With their assistance, we have had great success. Dr. Eutzler, and his team have been great partners. The communication and care provided to our associates has been above reproach and the follow up has been stellar. We continuously collaborate with Dr. Eutzler's team when we have questions where we need deeper clarification in order to assist our associates. The team building has assured the absolute best care for our associates while giving the clearest feedback to the leadership team. We could not ask for better medical care." – Artie Pearson, The Home Depot
"CJB Industries has worked with SGMC Occupational and Industrial Medicine for at least 10 years. They conduct our pre-employment physicals, random drug tests, and accident physicals to our specifications and promptly alert our team to any potential issues. They coordinate our quarterly random drug tests and perform our workers compensation physicals. We couldn't ask for more proactive, informative, and timely service. We appreciate the team approach. We highly recommend them to companies who appreciate physicians who don't mind getting on the phone." – Jeana Beeland, CJB Industries