Lowndes native and medical student Erin Parker trains under the same doctor who delivered her at South Georgia Medical Center 26 years ago.
Erin, a VCOM-Auburn Medical Student, came home to complete her Obstetrics and Gynecology rotation under the direction of Ellen Courson, MD.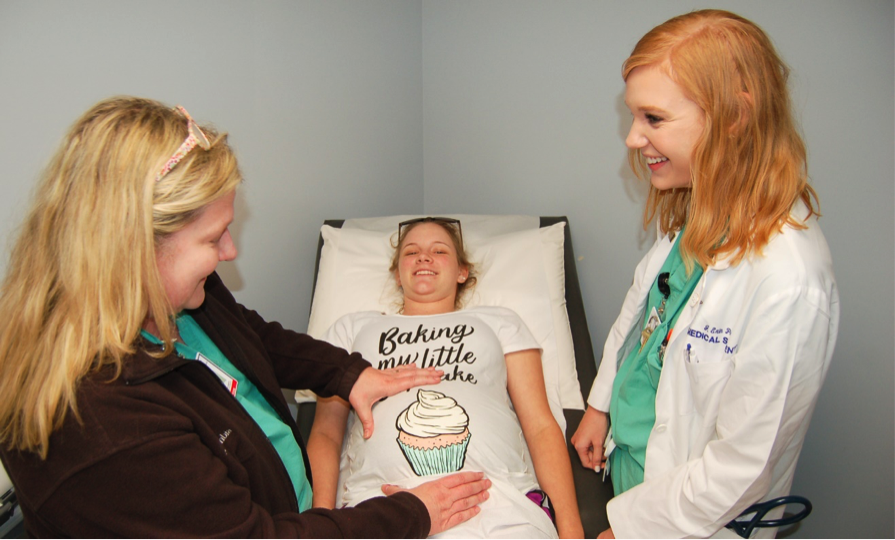 Erin is an honor graduate of Lowndes High and Valdosta State University, so the opportunity to receive medical training in Valdosta was a natural fit.
Dr. Courson operates a private practice, Valdosta Women's Health Center, and has been on medical staff at SGMC since ????.
Each year, VCOM medical students live in Valdosta and spend four-week rotations with SGMC affiliated physicians in the specialties of Internal Medicine, Surgery, Pediatrics, Psychiatry, Family Medicine, Obstetrics and Gynecology.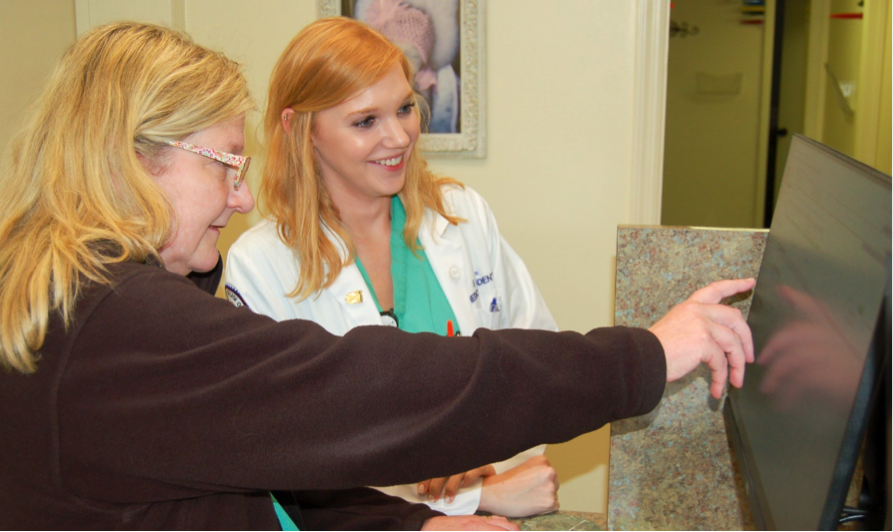 Through this rotation, they gain real world medical experience and insight into the various specialties to better determine which one is right for them.
For example, during Erin's rotation she attended deliveries and surgeries, performed routine exams and ultrasounds, and even made hospital rounds to experience first hand the demand and rewards of practicing medicine. Patients are drawn to the young future doctors and many are proud to participate in their training. The students are eager to learn, quick to listen and add to the overall patient experience.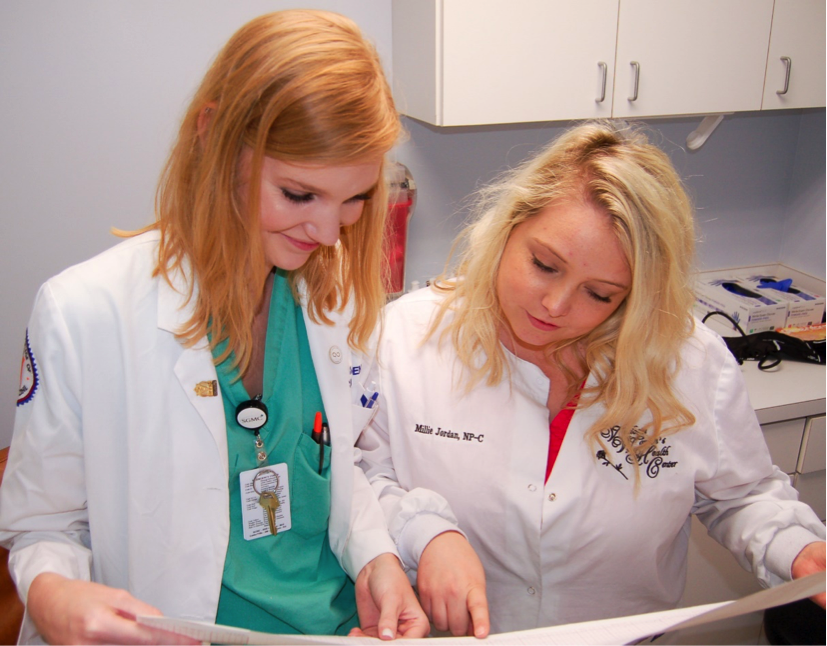 Studies show that physicians tend to practice near their training sites. VCOM students spend an academic year in Valdosta and blend into the culture of SGMC. The ultimate goal being that they decide to stay and practice medicine in the area and fill a physician need.
Dr. Courson is one of more than 30 preceptors at SGMC. She has trained over 150 medical students to date and has been honored by the Medical College of Georgia as the Preceptor of the Year twice (2008, 2019).
For more information on VCOM, contact SGMC's site director at 229-433-4131.
This story was written pre-covid 19.