Diabetes Management Center
3018 North Patterson Street
Valdosta, Georgia 31602
229-433-7200
Diabetes Management Center (DMC) is a multi-disciplinary program that provides evaluation, treatment and education of diabetes and diabetes related conditions including Type 1 Diabetes, Type 2 Diabetes and Gestational Diabetes.
The team at DMC consists of affiliated endocrinologist Dr. Jennifer Lawrence, physician assistant, nurse practitioner, certified diabetes nurse educators, and a registered dietitian.
The team provides diabetes management evaluation, treatment and education on a non-emergency, outpatient setting.
Diabetes Education
The Diabetes Self-Management Education Program provides education to children, adults and seniors with diabetes living in South Georgia and North Florida. The goal of the program is to provide individuals with diabetes the knowledge and skills they need to manage the disease and live healthier lives. It is a valuable resource for patients with diabetes and for area physicians as well.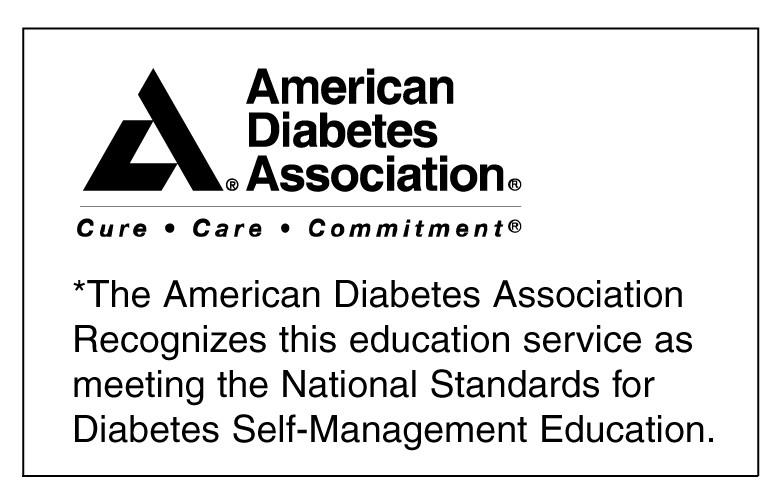 They do one-on-one sessions and group classes with education on:
continuous glucose monitoring
training to use an insulin pump
nutritional counseling
coping and problem-solving
healthy goal setting
SGMC Health's Diabetes Management Center has been recognized by the American Diabetes Association for Quality Self-Management Education*. This is the only hospital-based ADA-recognized self-management education program in our area.  The DMC has been continuously recognized by the ADA for quality diabetes care for over 23 years.
Life with Diabetes Support Group
Generally meets the third Monday of each month at 6:00 pm at SGMC Health Outpatient Plaza. The public is welcome to attend. Please see this page for all the details.
Clinical Treatments and Evaluations
DMC provides consultation for the management of diabetes in adult patients only.
Under the direction of SGMC Health's affiliated, board-certified, endocrinologist, Jennifer Lawrence, M.D., team members work with each individual patient to meet the standards of care established by the American Diabetes Association and the patient's personal goals. Using diabetes testing, monitoring, and treatment including insulin pumps and continuous glucose monitoring to meet this high standard of care.
Appointments
New patients must be referred by a physician. DMC is not a source of primary medical care. Referrals and patient consults are accepted from physicians throughout South Georgia and North Florida.
If you have been scheduled to see the Diabetes Team please remember to bring the following with you to your appointment:
Blood Glucose Monitor (if you have one)
Log Book
ALL MEDICATIONS YOU ARE CURRENTLY TAKING and the dosage and how many times a day you take the medicine
Insulin (if you are taking Insulin)
Photo Identification
Insurance Card
New Patient Paperwork
Additional Resources
American Diabetes Association
The American Dietetic Association
The Diabetes Mall
Dlife
National Diabetes Education Program