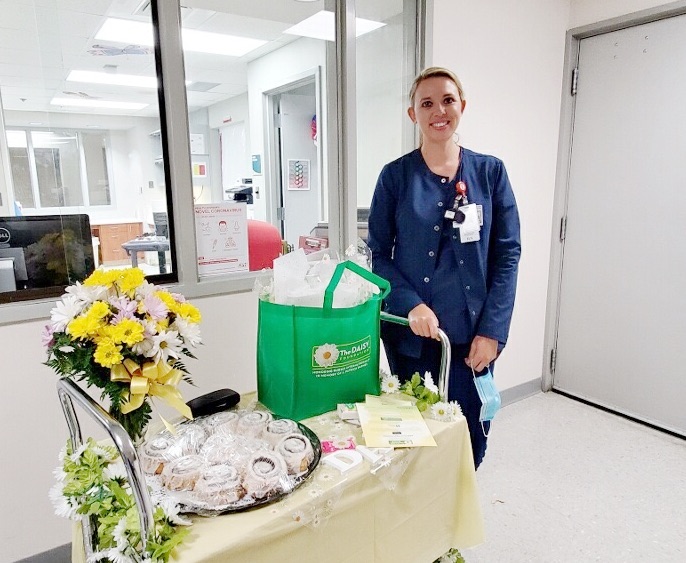 Jessica Musgrove, a senior staff nurse in South Georgia Medical Center's Outpatient Surgery Unit was named the July DAISY Award Recipient for Extraordinary Nurses. The award is part of the international DAISY Foundation developed to recognize the amazing care provided by nurses every day.

Jessica was nominated by a colleague who said, "Jessica is such a daisy! She greets everyone with a pleasant smile and welcomes everyone with such a beautiful persona that just puts one at ease. Not enough can be said about her work ethic and experience at SGMC."
"I have had the pleasure of working with Jessica and have always seen her be a team player, helping with discharges and covering for nurses so that they could take a lunch break. We always know that she has the best intentions for our patients! This is invaluable! We could all learn so much from her. I cannot thank her enough for her teaching, patience and kindness."
Musgrove has been with SGMC for 1 1 years.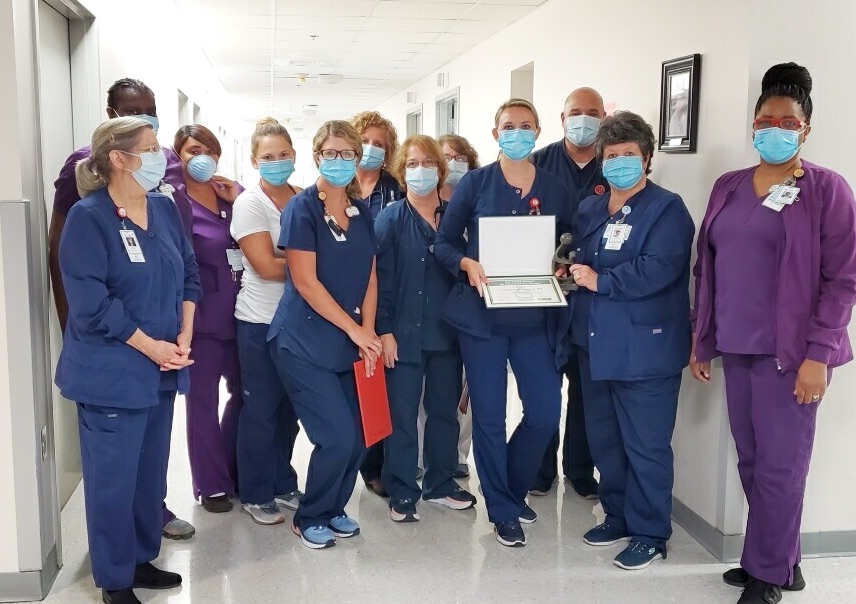 SGMC continues to ask patients and fellow employees to honor nurses they feel go above and beyond in their care. Nominations are reviewed by a committee based on criteria that include compassion, teamwork, leadership, attitude, and skills and knowledge.

DAISY awards are presented monthly in front of the nurse's colleagues, physicians, patients, and visitors. Each honoree receives a certificate commending him or her for being an "Extraordinary Nurse" and a sculpture called A Healer's Touch, hand-carved by artists of the Shona Tribe in Africa.

To nominate a nurse for the DAISY award, visit www.sgmc.org/DAISYaward.