5/8/2018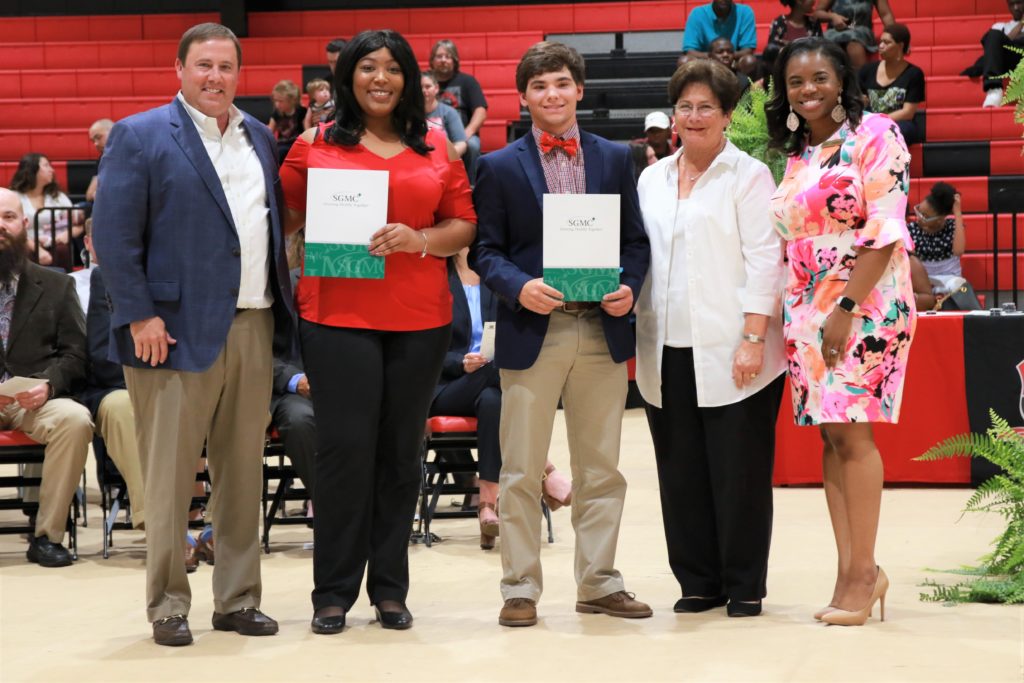 Lanier High School Senior's Shayla Riley-Dorsey and James Pike received the 2018 Jay Shaw Scholarship, awarded by South Georgia Medical Center Foundation. Dorsey will be attending Augusta State University and Pike will attend Valdosta State University in the Fall.
2018 marks the third year awarding the scholarship to a senior at LCHS. The Fund was established to honor the late State Representative Jay Shaw for his dedication and commitment to quality local health care. Shaw used his position in the Georgia Legislature to advocate for health care and in particular, hospitals in South Georgia. Scholarship recipients receive $2,000 each academic year for the four years they attend a post-secondary institution.
Jason Shaw, Georgia State Representative, and son of Jay Shaw is proud of the ability to remember his dad's legacy. "My mother [Libby Shaw] and I remember my father's passion for local health care.
I'm thankful that we are able to honor his efforts through SGMC Foundation by awarding these scholarships."Scholarships offer financial assistance to Lanier County students seeking a profession in health care who want to return to Lakeland or South Georgia to work.
This is a wonderful way to leave a legacy, as well as advocate health as a career path in today's society. Annual applications for scholarship consideration are available by contacting the guidance counselor at Lanier County High School or the SGMC Foundation office at 229.433.1071.
Donations from friends, colleagues and family from all over the state of Georgia, as well as Lakeland residents, make the award possible.