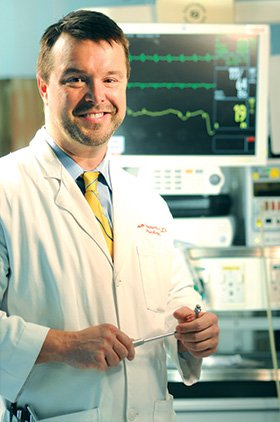 Steven Dawson, MD
Neurology,
2501 N Patterson Street
Valdosta, GA 31603
(229) 333-1000
Expertise
Education
Medical School: Medical College of Georgia
Residency: Mayo Clinic
Boards:
American Board of Psychiatry and Neurology (Neurology)
Dr. Dawson joined the military at a young age and served in the first Operation Desert Storm. His pursuit of a medical career stems from those military days and helping the wounded on the battlefield. When his tour of duty was over, he went to nursing school. He then became a nurse practitioner and ultimately a physician.
Raves
"Dr. Dawson was great when my husband had a stroke in 2014!"
– Sandra F.
"Dr. Dawson is a wonderful doctor. Two years ago when I was hospitalized for suspected stroke, I was never so glad to see Dr. Dawson walk through that door." – Pam S.