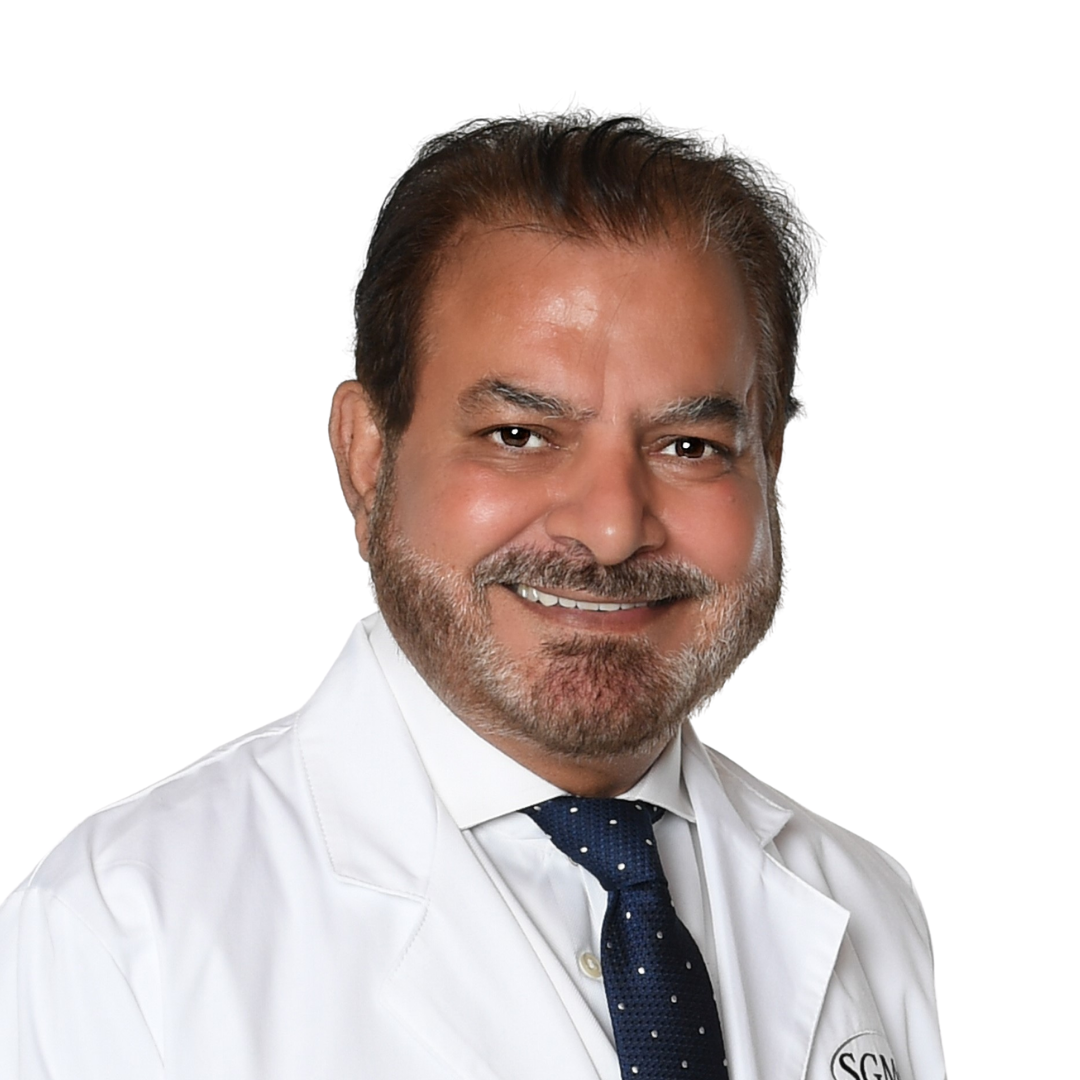 Prem Kumar, MD
Internal Medicine,
SGMC Internal Medicine
3300 Greystone Way
Valdosta, GA 31605
229-247-7700
Expertise
Education
Medical School: Pt. Bhagwat Dayal Sharma Post Graduate Institute of Medical Sciences, Rohtak, Indiambb
Internship: Long Island College Hospital, Brooklyn, New York, USA
Residency: Long Island College Hospital, Brooklyn, New York, USA
Boards: American Board of Internal Medicine
Dr. Kumar decided to pursue a career in medicine after watching his family members serve as physicians.  
"Being a doctor was my calling and it's who I am. I genuinely care for my patients and still enjoy the hugs that I get when patients are happy. I chose internal medicine because the specialty is not limited to one type of medical problem or organ system," states Dr. Kumar.
Dr. Kumar's practice offers a relaxed atmosphere with friendly staff. Patients can expect an honest opinion and the highest degree of care that is supported by modern technology.  
Raves
"Dr. Kumar is the finest Doctor. He is very approachable and compassionate. And the staff is equally considerate as well. I would recommend SGMC to everyone!" – Brenda S.
"My husband & I use Dr. Prem KUMAR! We have known him for 22 years! He has an exceptional practice! His bedside manner is professional & his level of expertise is phenomenal! I am an RN., so I know a good Physician when I see one!"= Debbie C
"Dr. Kumar has been my Dr. for 16 years, and i wouldn't go to anyone else. His Nurses and staff have always treated me very well."- Lonnie H. 
"One of the best doctors out there, I highly recommend anyone to go to Dr. Kumar, he usually catches the issue fast and treats ya well. A good family doctor."- Shivam S. 
"Have always trusted Dr. Kumar he seems to get to the root of the problem pretty quick."- Susan H. 
"My boyfriend loves Kumar. The staff is helpful and know their patients on a first name basis. Good folk. That's why we prefer to use this office when possible." Melanie G. 
"Dr Kumar has been my doctor for years. He walks in the room very friendly, shake hands, ask how you feeling, and then becomes the doctor. He reads notes from past visits, not afraid of running test. The ladies are excellent as well. The wait is never too long."- Patricia P.