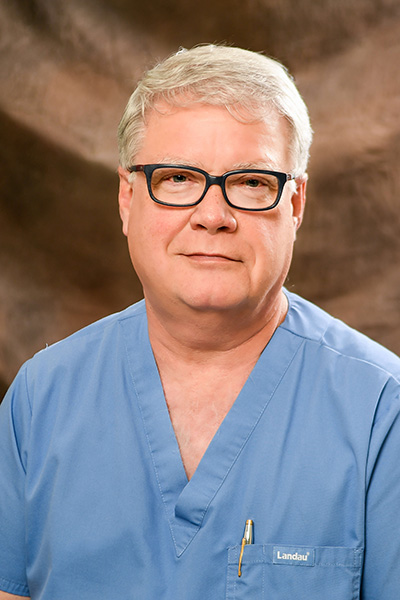 Jacek Sosnowski, MD
Urology,
2292 North Oak Street
Valdosta, GA 31602
(229) 316-2990
Expertise
Education
Medical School: Jagiellonian Univ Med Coll, Fac of Medicine
Internship: Union Memorial Hospital
Residency: West Virginia Univ School of Medicine
Fellowship: Johns Hopkins Hospital
Boards:
American Board of Urology (Urology), (Educational Commission for Foreign Medical Graduates)
Often referred to by the nickname, Jack, Dr. Sosnowski was born in Poland. He came to the US to complete his surgical internship and urological residency program. He moved to Valdosta from New York in 2007. His family has made its home here for many years. In his spare time, Dr. Sosnowski likes to travel.

Raves
"I saw this doctor in Dec. I have another appt tomorrow. The staff was very professional. The doctor was upfront and honest but also kind. He is Saturn. He's not going to baby you which is a good thing. I want a doctor that doesn't sugar coat. I want the facts straight. Looking forward to my visit tomorrow to start getting clear answers."
– Carrie P.

"Upon arrival I was greeted and checked in with no issues. I sat in the waiting room maybe 5 minutes and was called back. Did the normal triage and urine sample was in the room maybe five minutes and the nurse came in to ask a few questions and before we finished Dr Louis came in. We discussed a few things went over the medical records he stepped out for a few minutes returned and discussed what the plan was. Checked out with the front desk and scheduled my additional testing for next week and follow up appointment for next week. Staff was very polite and Dr Louis was very polite as well. Looking forward to finding my issues."
– Virginia H.