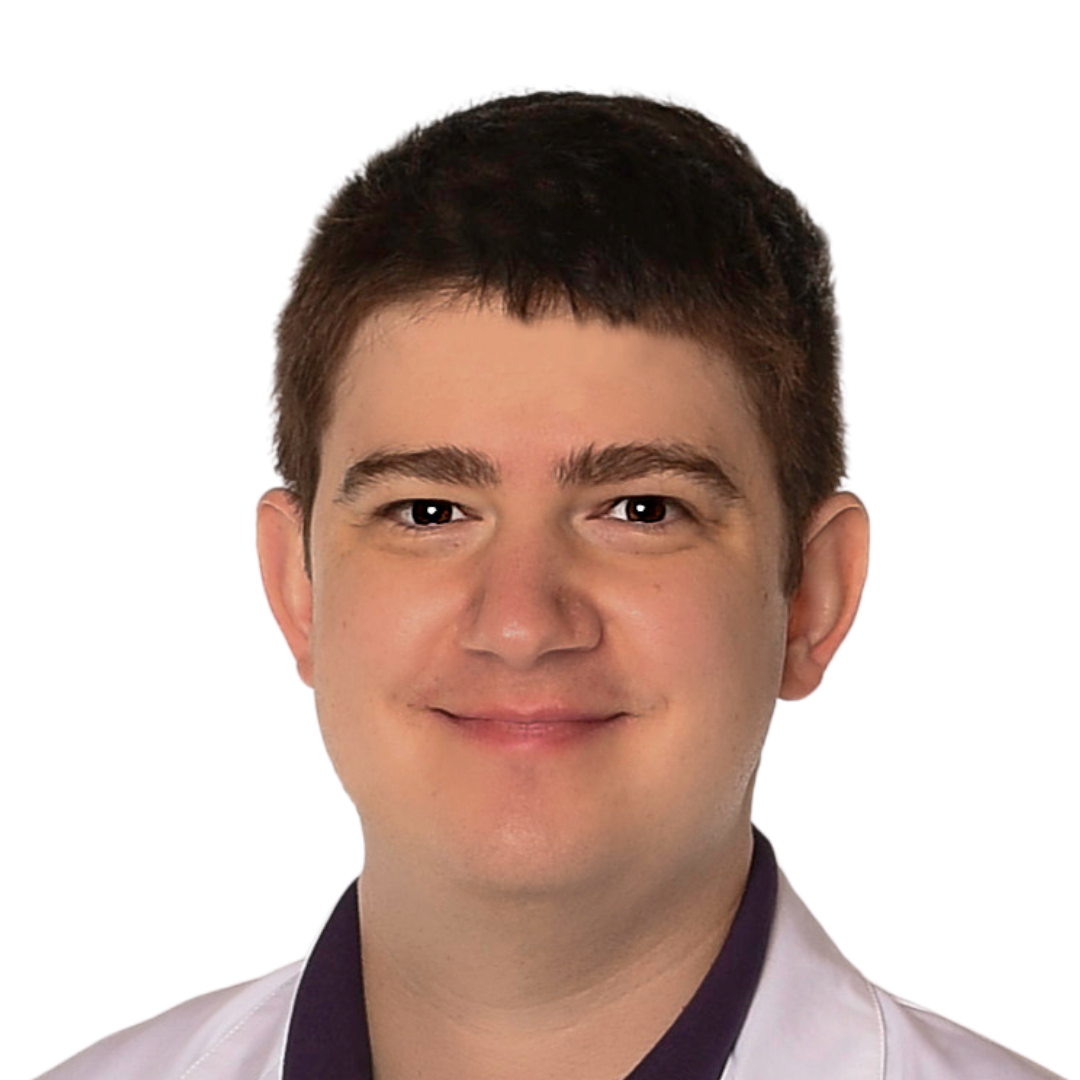 Geoffrey Yurcisin, MD
General Surgery,
2409 N. Patterson St., Suite 200
Valdosta, GA 31602
(229) 333-1711
Expertise
Education
Medical School: Florida International University Herbert Wertheim College of Medicine
Residency: Prisma Health
Get to know Dr. Yurcisin
Geoff Yurcisin, MD, is a general surgeon at South Georgia Medical Center and sees patients at the SGMC Surgery Suite.
What is a General Surgeon? And when should you see one?
Dr. Yurcisin cares for a broad spectrum of surgical disease processes within the abdomen, gallbladder, skin and soft tissues, breast, and alimentary tract. These include open and laparoscopic approaches to include hernia repairs.
Dr. Yurcisin received his medical degree from Florida International University Herbert Wertheim College of Medicine. He completed his general surgery residency at Prisma Health in Greenville, SC, alongside SGMC surgeons Dr. Jared Sanders and Dr. James Davis.
Dr. Yurcisin shared that he values transparency and connecting with patients on a personal level to help understand their specific diagnosis in order to help patients make the best decision for themselves.
"My patients can expect me to be their advocate and to freely and openly discuss how I best can or cannot help them," said Dr. Yurcisin.
Dr. Yurcisin is married to Christina and together they have two children.
"I look forward to having a great place to raise my young family and being able to work with partners I know and trust to help the people of South Georgia," he shared.
Raves
"I appreciate the staff at SGMC. I was in town on a brief vacation and had a sudden illness. Despite the chaos of the situation, I believe everything went fairly smoothly. I appreciate Dr. Yurcisin as my surgeon and his expertise." – Justin D.
"Dr. Yurcisin and staff are top-notch! I should also mention the radiology staff at outpatient are incredibly caring and helpful." – Nikki G.