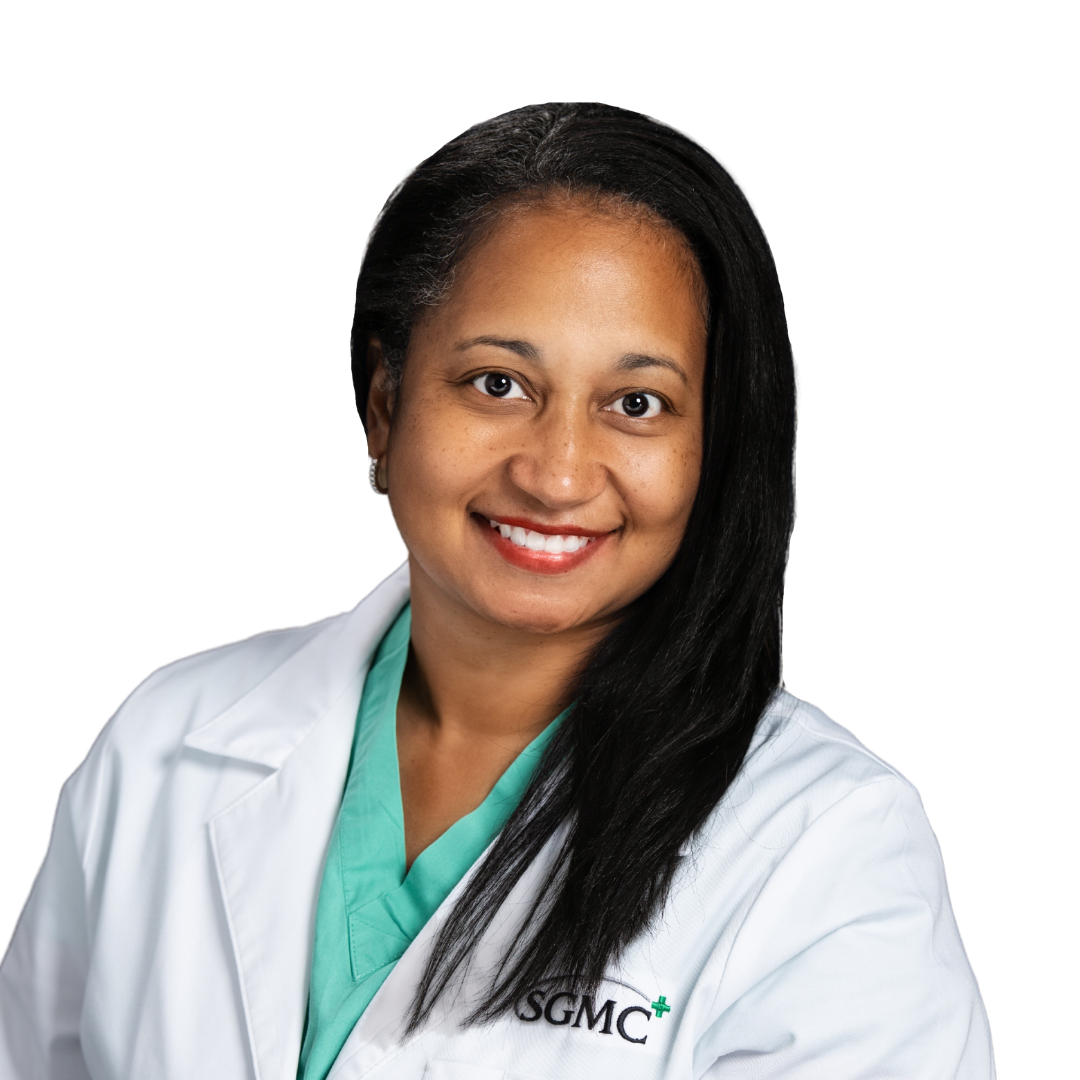 Danielle McFarland, MD
Obstetrics and Gynecology,
3312 N. Oak St. Ext.
Valdosta, GA 31605
(229) 433-8526
Expertise
Education
Medical School: Medical College of Georgia
Internship: Atlanta Medical Center
Residency: Atlanta Medical Center
Boards: American Board of Obstetrics and Gynecology
Board-Certified by the American College of Obstetricians and Gynecologists, Dr. McFarland is a native of Valdosta-Lowndes County and a graduate of Lowndes High School and Georgia Tech. She has practiced in Valdosta since 2006. Dr. McFarland is a graduate of The Medical College of Georgia. She completed her internship and residency at the Atlanta Medical Center.
Raves
"Dr. McFarland provided me with a diagnosis and options. I chose to have surgery. Throughout my scheduled appointments, surgery and post surgery Dr. McFarland was professional, kindhearted and treated me with respect. I feel that she is a great asset to the area she serves. I will recommend Dr. Danielle McFarland to all who may need her services. The office staff was professional and kind. The hospital staff was professional and kind. My entire experience was great. I thank God for leading me to Dr. McFarland and I pray the medical practice will continue to be beneficial to all in need." – S. Combs
"My doctor was out of town when I went into labor and Dr.McFarland was on call in his absence. I was nervous about having someone other than my OB deliver my child but she was AMAZING!! Dr.McFarland was very involved and extremely courteous to not only me and my child but also my family. She respected my wishes and helped guide our new baby into this world gently and lovingly. Her attention didn't stop once baby arrived, she was also there during our stay at SGMC. I am forever grateful to, not only her knowledge and skills, but her caring and nurturing ways. Thank you Dr.McFarland!! Baby Joey is home and we are blessed to have him!!🤗🥰" -Evelyn S.
"Very understanding and thorough." – Hope J.