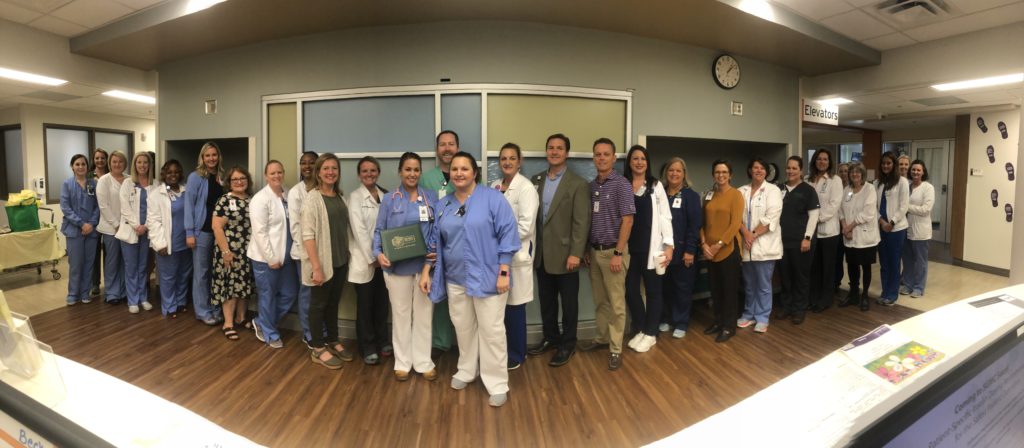 Crystal Freeman, a registered nurse at South Georgia Medical Center's palliative care department was named the Oct. DAISY Award Recipient for Extraordinary Nurses. The award is part of the international DAISY Foundation developed to recognize the amazing care provided by nurses every day.
Freeman was nominated by a fellow nurse, Beth Infinger, who stated, "To know Crystal is to love her. Working with her, you admire how she talks to patients, cares for them, and comforts them during a time of need. Crystal encourages and explains everything to patients and family members so that it can be understood. She never hesitates to help when asked too. She loves her job and her patients. Crystal is such a caring person."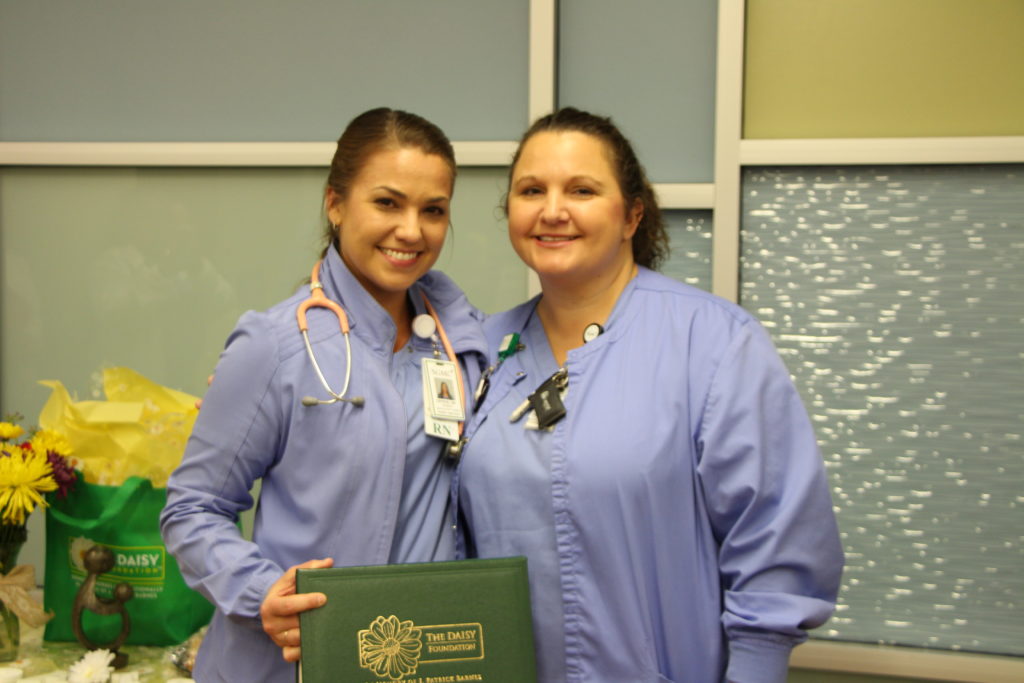 The nomination continued to share a story where Infinger spoke with Freeman about a family member who was diagnosed with a very rare cancer and hadn't been given many options. Freeman consistently checked on this family member, and she even went out of her way to find a trial center that could possibly help the patient.
Freeman has been with SGMC for six years.
SGMC continues to ask patients and fellow employees to honor nurses they feel go above and beyond in their care. Nominations are reviewed by a committee based on criteria that include compassion, teamwork, leadership, attitude, and skills and knowledge.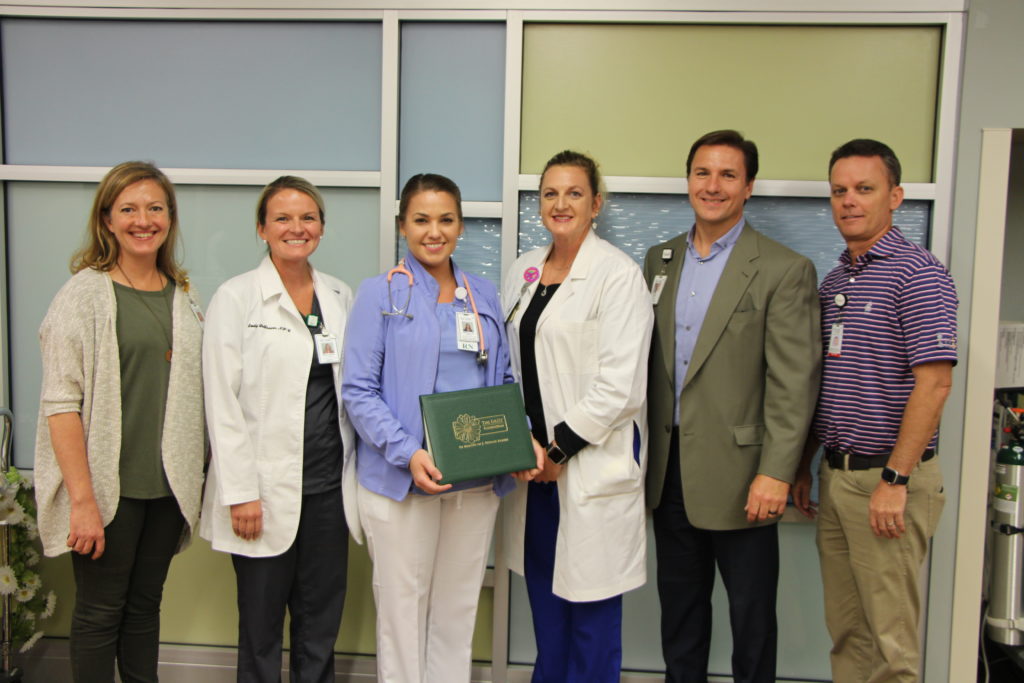 DAISY awards are presented monthly in front of the nurse's colleagues, physicians, patients, and visitors. Each honoree receives a certificate commending him or her for being an "Extraordinary Nurse" and a sculpture called A Healer's Touch, hand-carved by artists of the Shona Tribe in Africa.
To nominate a nurse for the DAISY award, visit www.sgmc.org/DAISYaward.