An after-hours pediatric urgent care
Youth Care will be closed on Oct. 19 (Tuesday), 21 (Thursday), 22 (Friday), 24 (Sunday), 2021. However, patients over the age of 1 can be seen at the SGMC Urgent Care.
Location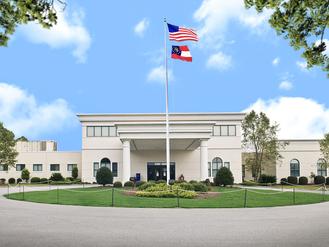 SGMC Smith Northview Campus
4280 North Valdosta Road
Valdosta, GA 31605
Get Directions
Hours of Operation
Monday-Friday: 5:30pm-8:00pm
Saturday-Sunday: 9:30am-4:30pm
No appointment necessary.
What is a pediatric urgent care?
Youth Care provides specialized pediatric medical care when your pediatrician's office may be closed.
SGMC Youth Care provides care for non-emergent, minor injuries and illnesses, including:
Childhood illnesses
Cold or flu symptoms
Sore throats
Viral illnesses
Cuts, bruises and burns
Ear and eye infections
Strains and sprains
Dehydration
Respiratory infections
Rashes
Minor fractures
Parents/guardians are advised to use the services of an SGMC Emergency Department or call 911 if you believe a child has a severe or life-threatening emergency.
Please note that physicians will not see children 18 and older unless they are under the care of a local pediatrician or female adolescents who are pregnant and or experiencing female problems.