Listen to Your Heart: a Community Heart Health Dinner
February 28
@
5:30 pm
–
7:30 pm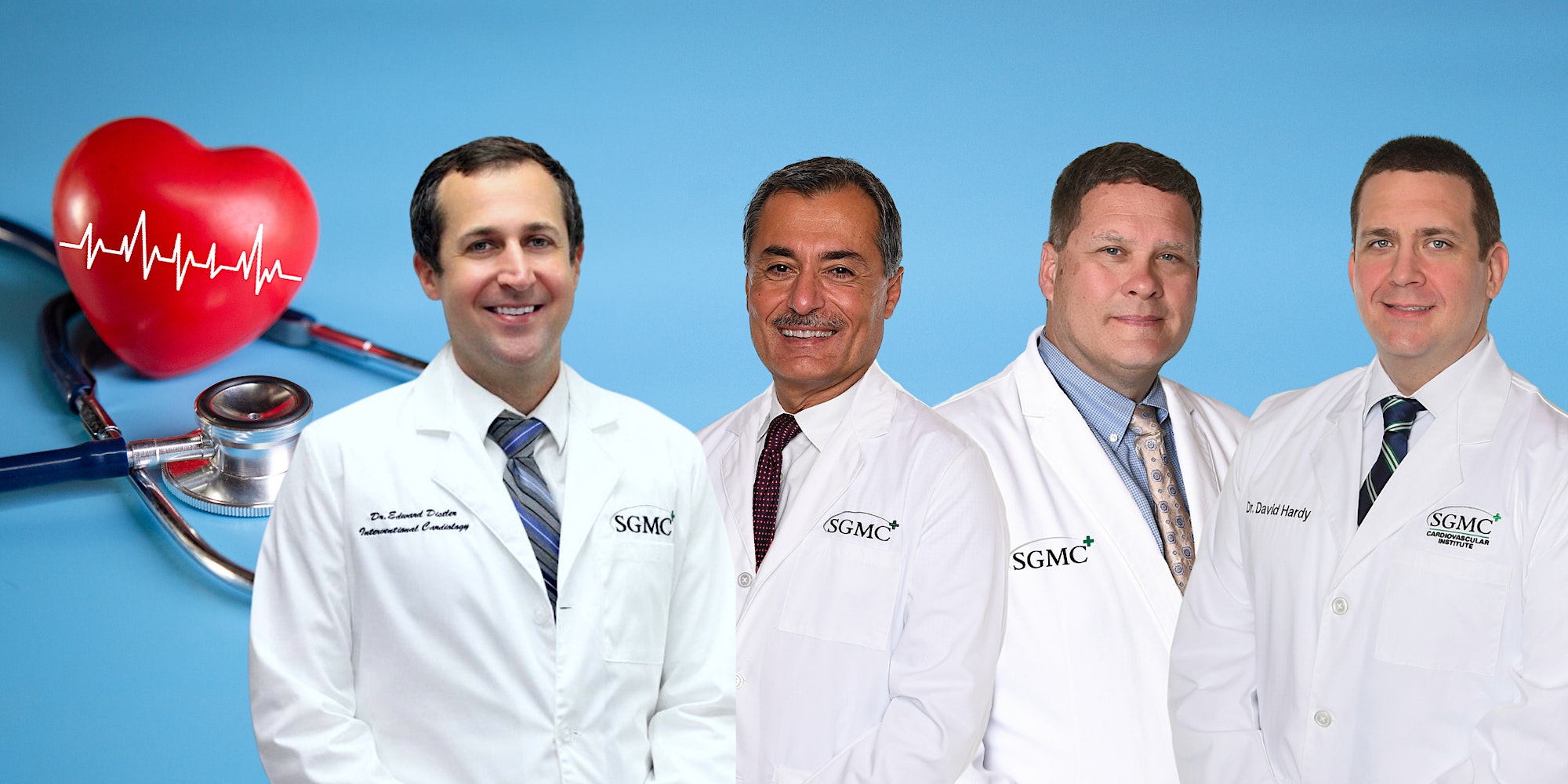 Let's have a heart-to-heart. Join SGMC's cardiovascular team for a free heart health dinner to learn how to better take care of your heart.
February is American Heart Month and South Georgia Medical Center encourages everyone to pay special attention to understanding, preventing, and treating cardiovascular disease which is the leading cause of death in Georgia.
SGMC will host a "Listen to Your Heart" community education dinner on Tuesday, Feb. 28, at Valdosta State University's Magnolia Room. Attendees will be able to meet members of SGMC's cardiovascular team and learn more about signs and symptoms and new treatment options.
The event will feature segments from some of our team of expert physicians:
Dr. Brian Dawson, Chief Medical Officer
Dr. Edward Distler, Interventional Cardiologist
Dr. Kamil Hanna, Cardiac Electrophysiologist
Dr. James Shoptaw, Cardiovascular Surgeon
Dr. David Vardy, Vascular Surgeon
SGMC has the region's only open-heart program and recently added to its services to provide cardiac electrophysiology procedures and a structural heart program.
Dinner will be provided. Seating is limited, and registration is required.
For more information, visit sgmc.org.
Related Events